Kids love to cook. Here are 6 easy recipes for kids that can be made in a solar cooker.  Because they are so simple, these recipes are the perfect choice for pizza box solar ovens. These recipes are so simple that most children as young as pre-school through 6th should be able to prepare their own dish, but older children may also enjoy these fast cooking ideas.  I choose these recipes because the only actual cooking needed is for something – usually cheese- to melt. So they are perfect to make in the Science Project for Kids Pie Pan Solar Cooker .
6 Easy Recipes for Kids to make in a Solar Oven
S'mores
Nachos
English Muffin Pizza
Quick Pizza Crackers
Cheese Crisp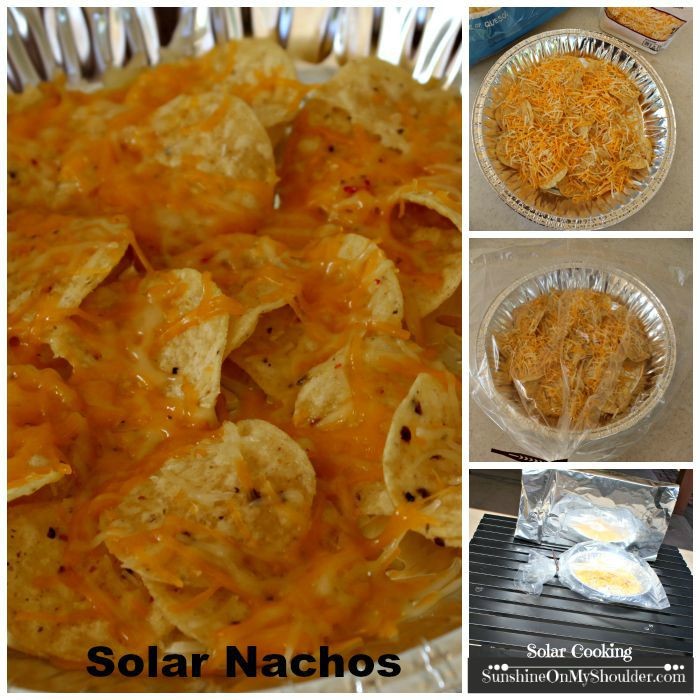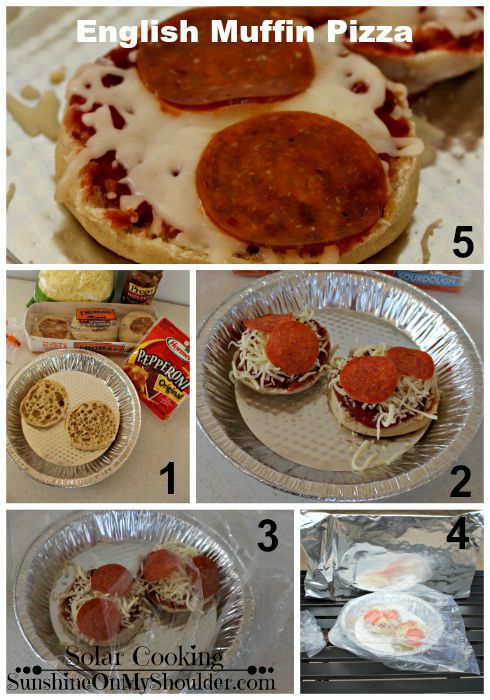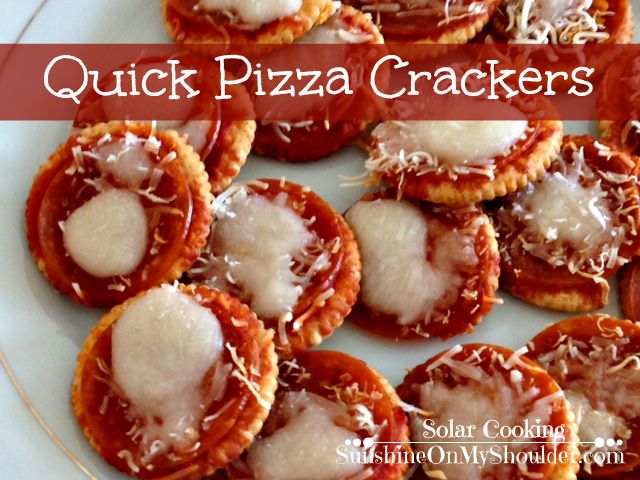 These
Quick Pizza Crackers
will also work well in the pie pan solar cooker.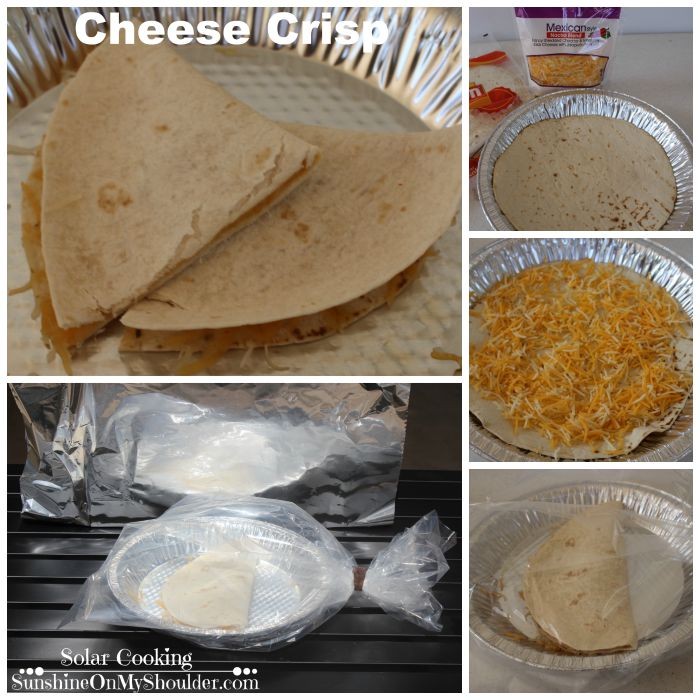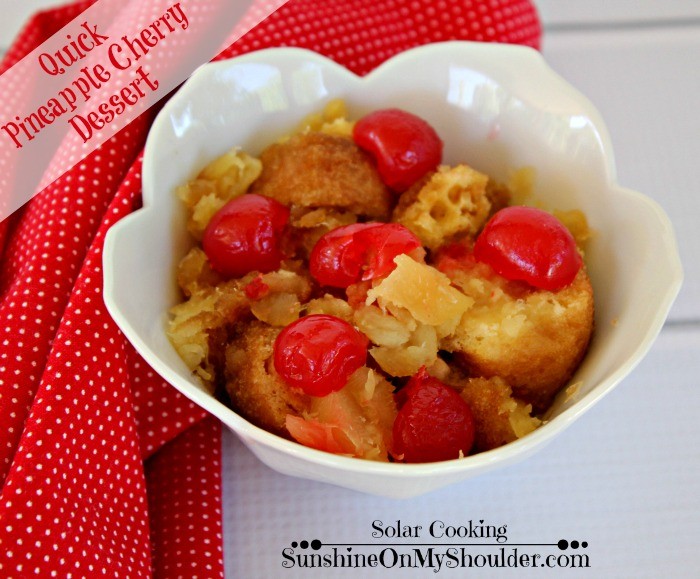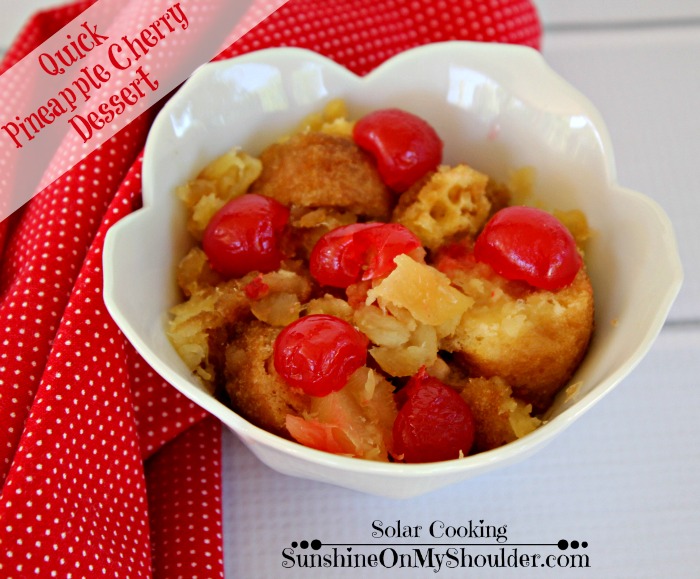 Quick Pineapple Cherry Dessert
can also be made in the
pie pan solar cooker
. You can find the recipe
here.
For more easy solar cooker ideas, please see 6 Homemade Solar Oven Projects for Kids.
If you would like more information on solar cooking, please follow me on Facebook, Instagram, and Twitter.
Solar Cooking!
So Easy!
So Good!
So Solar!
Thank you for solar cooking with Sunshine On My Shoulder.