Here are 8 Favorite Solar Cooking Recipes from 2017 to remember and enjoy, including muffins, main dishes, vegetables, and dessert.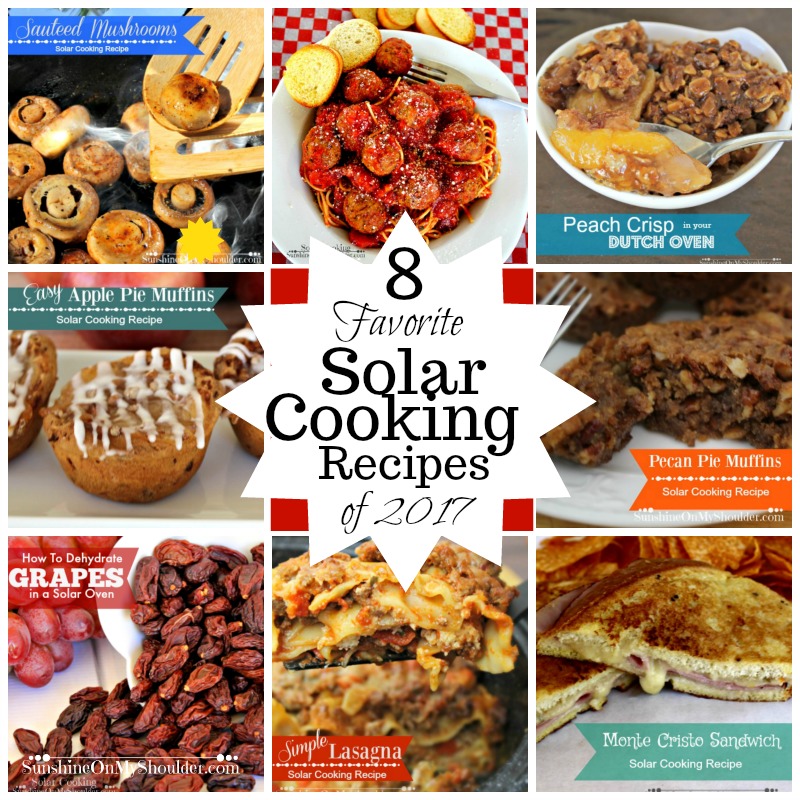 So many recipes and so little time. Year 2017 has come and gone. Year 2018 is here now and full of promise of sunny days for solar cooking.
8 Favorite Solar Cooking Recipes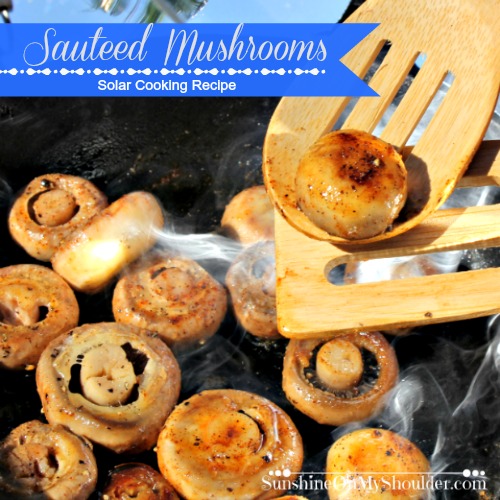 Sauteed Mushrooms are the perfect side dish to go with grilled steaks or pork chops. The mushrooms cook very quickly over high heat. Therefore, a parabolic solar cooker is perfect for sauteing mushrooms.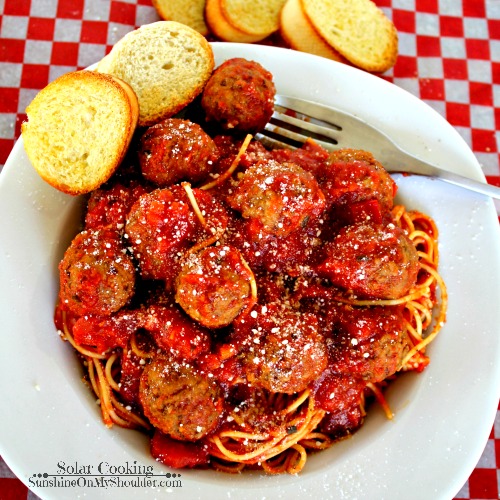 Who knew that you could make really great Spaghetti and Meatballs in one pot in a solar oven? This will become a favorite at camp outs, tailgating parties, and at home.  Furthermore, this recipe can be made in a box oven or a panel cooker.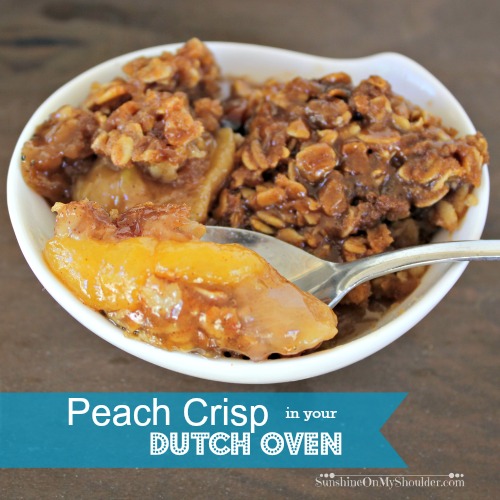 Technically, this isn't solar cooking. However, sometimes the sun doesn't cooperate with us. Therefore, we must have alternative cooking methods available to use on those occasions. This Peach Crisp can be baked in a solar oven. So, no matter how you make it – solar oven, Dutch Oven, or kitchen oven – it is a great way to end a meal.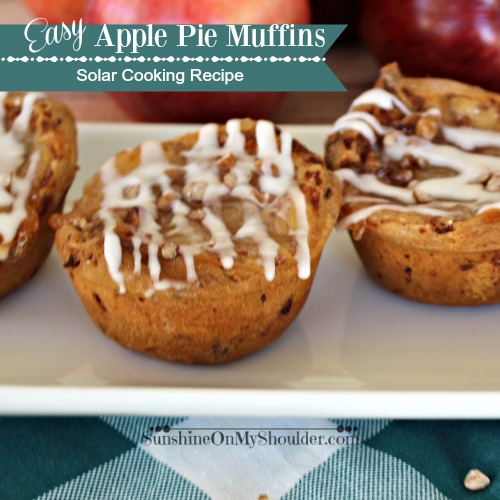 Apple Pie and muffins! What a great combination! These muffins taste just like apple pie, but are so much easier to make. Serve as a snack, as a dessert, or even as a breakfast muffin.

We can't get enough of muffins. Pecan Pie Muffins are just as great as the Apple Pie Muffins above. Try both of them and let me know your favorite.

Through out history, people have used the sun to dehydrated food to preserve and keep it.  We can do the same using our solar ovens to help the process. Learn how to dehydrate grapes  and other foods.

Solar cooking doesn't need to be complicated. In fact, the easier it is, the better. This one-pot Lasagna is a hearty meal that is easy to fix anywhere. Just toss everything into the pot and place in the solar oven to cook.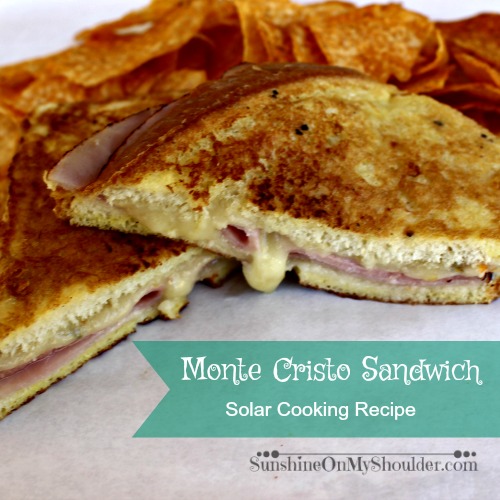 Monte Cristo is a real crowd pleaser.  This delicious sandwich is grilled to a golden brown using the high temperatures of a parabolic solar grill.
Those were the favorite recipes from 2017.  Didn't see your favorite on the list? Tell us what it was and why you liked it.  Going forward into the new year, there will be plenty more great recipes to make and enjoy.
Thanks for solar cooking with Sunshine On My Shoulder.