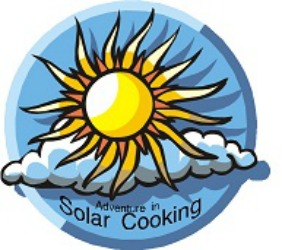 I began my Adventure in Solar Cooking in 2008. Mr. B and I had been traveling the craft show circuit selling the many beautiful clocks that he cut on the scroll saw. One hot day as I was sitting in our booth, sweltering from the heat, I started contemplating how I could harness that energy to heat up our lunch. That evening I began researching solar cooking — and a whole new world opened up to me.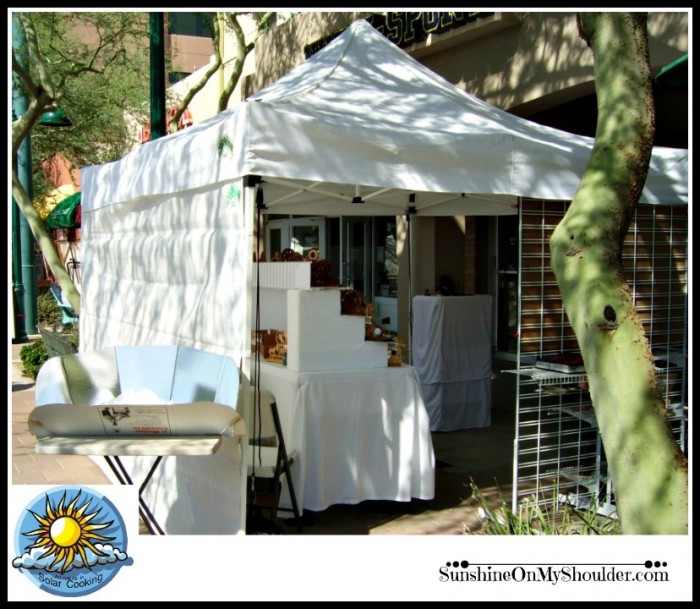 After a few experiments with a homemade solar cooker made from a windshield sun screen, I bought a CookIt, which I began taking with us to the craft shows. I would set it just outside of our craft booth where it got noticed by many of the craft show visitors.
After a lot of research and considering and thinking about it, I finally purchased my first commercial solar oven — the Sport. I made a great decision. I loved it from the start and I still do.
Adventure In Solar Cooking
I started my blog "Adventure In Solar Cooking" in 2009 as a way to just document what I was doing and to share it with other solar cooking enthusiasts.  My logo – the sun in a blue circle — can still be seen online.
I began solar cooking and documenting the recipes.  I cooked everything from potatoes to peach pie to pumpkins.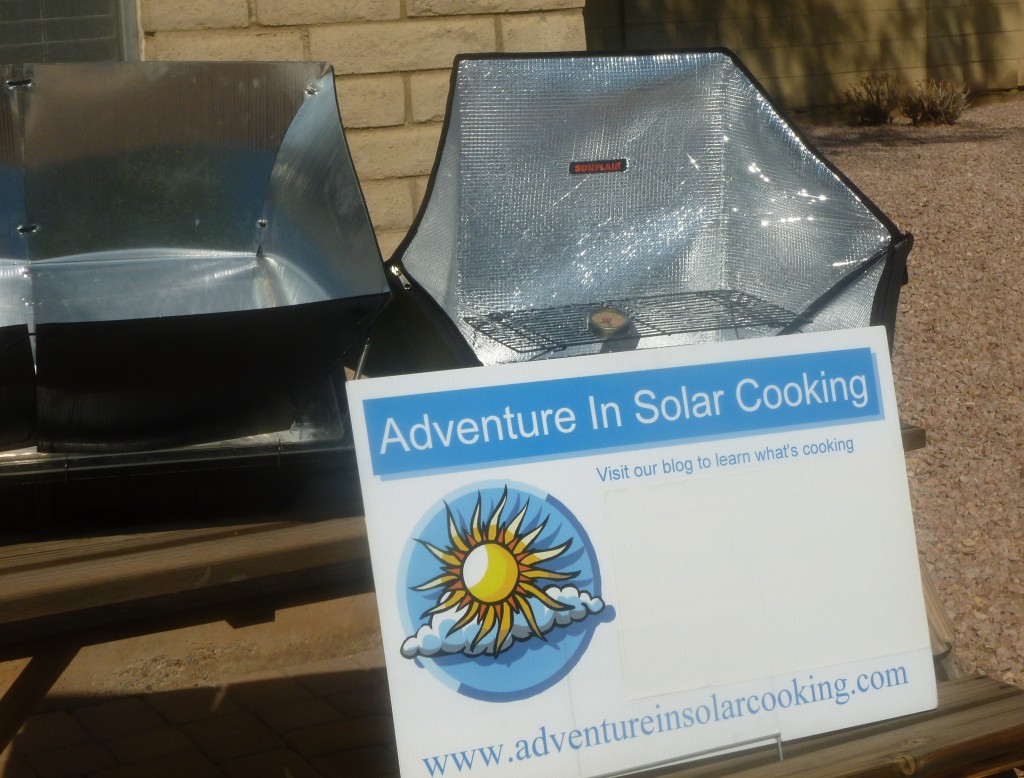 And I had a lot of fun. I demonstrated my cookers at The City of Glendale Solar Day and at The City of Mesa Urban Garden. And I began giving demos to church groups and at stores.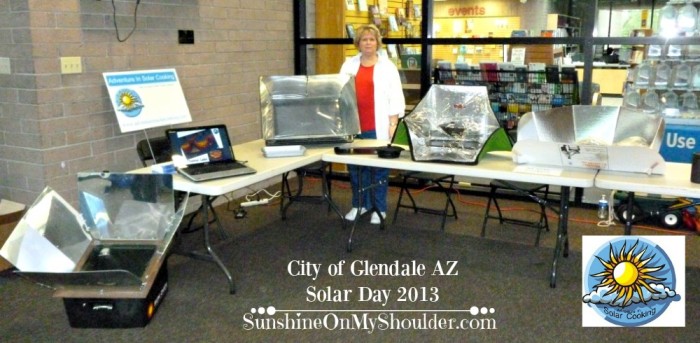 Sunshine On My Shoulder
In the summer of 2014, I decided that I would like to take my blog to the next level – to a professional business level. I rebranded my blog to "Sunshine On My Shoulder". I began going to conferences and learned how to really write a blog post, how to take beautiful pictures, and how to review products.  Looking at the old posts and today's posts, the certainly in a huge differences between the quality of post and the quality of the pictures.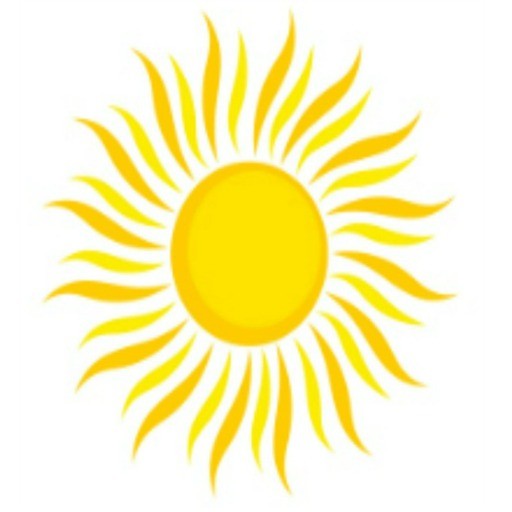 Well, I'm still having run, and now — with over 300 recipes — I have one of the largest libraries of solar cooking recipes on the internet. But today my purpose and goal is more than just documenting my experience with solar cooking – although that is certainly still a big part of it. My goal is to teach people how to solar cook so that they too can benefit from the free energy we get from the sun every day. My purpose is to demonstrate that awesome food can be made using a solar cooker. Solar cooking will not succeed in becoming part of mainstream America cooking until people understand that quality home cooking can be achieved using this method.  And solar cooking will not become widespread until people can see the benefit to themselves, to society, and to our global community.

Solar Cooking
So Easy!
So Good!
So Solar!
The website URL's www.adventureinsolarcooking.com and www.adventuresinsolarcooking are the property of Sunshine On My Shoulder.