Remember family dinners when everyone sat down at the table together and enjoyed hearty meals of pot roast surrounded by carrots, and potatoes, and onions.  That pot roast is even easier to cook in the solar oven.  Because the roast does not dry out in a solar oven the way it can in a conventional oven, the roast turns out moist and fork tender.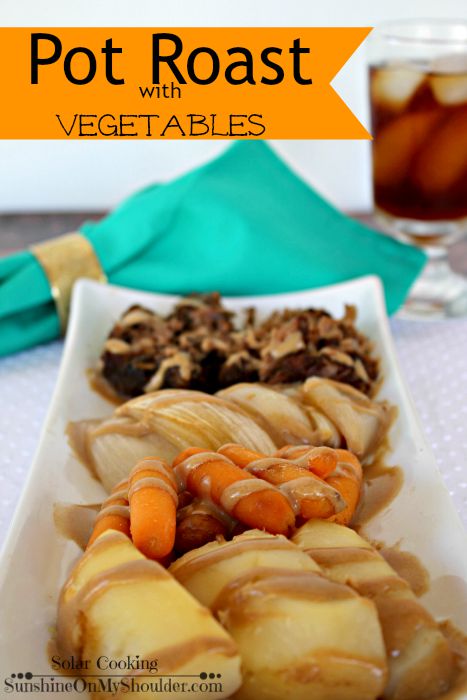 BEEF SIRLOIN POT ROAST
2 – 3 lb sirloin roast

carrots, washed and cut, or baby carrots, ready to use

potatoes, washed, peeled, and cubed

onions, washed, peeled, and cubed

1 pkg dry onion soup mix

1/2 cup of water
Pre-heat solar oven while preparing recipe.
Cut the roast into large chunks and place into a solar safe pot.   Smaller pieces will cook faster than one large roast. Cut the vegetable into large pieces as well and place into the pan with the roast.  Sprinkle dry onion soup mix on top of roast.  Add water to the pan.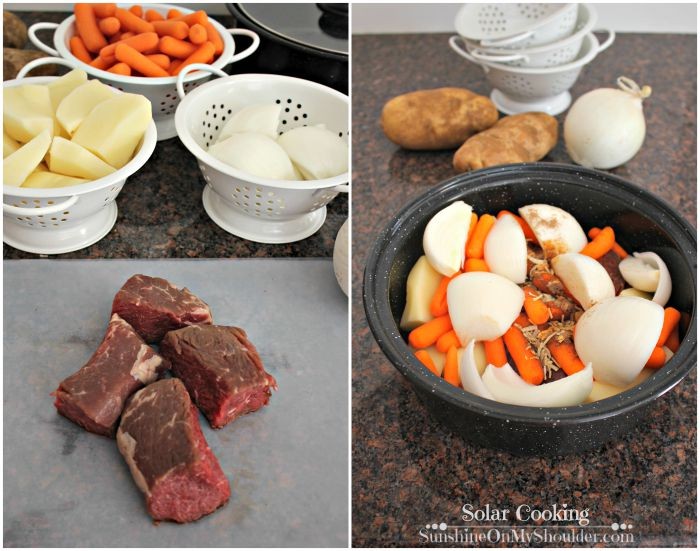 Bake covered in solar oven for about 3 – 4 hours.  The longer it cooks, the tenderer it gets. The actual time to cook will depend on the type of solar oven you are using and how hot it gets. For best results, use a dark colored pot and keep the oven facing into the sun.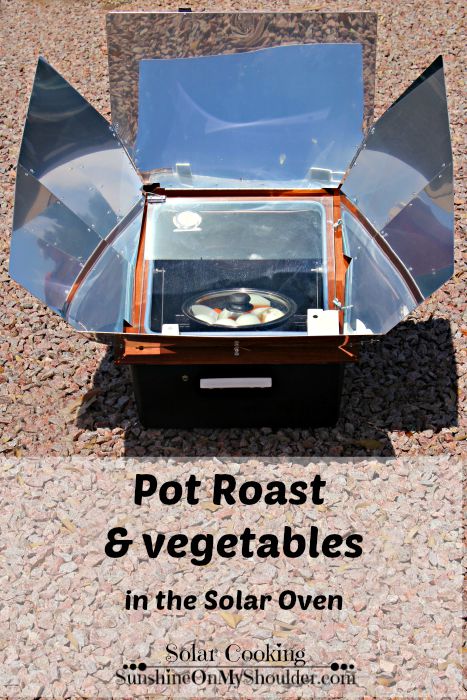 Want to keep following along? Here are 4 awesome ways.

Sign up for my monthly newsletter at the top of the page.
Follow me on Facebook, Twitter, or Instagram.