Make the Best Corn on the Cob using a GoSun Sport Solar Cooker. If you love fresh, tender crisp corn on the cob that has just the right amount of crunch, then solar cooking is the best way to achieve that perfection.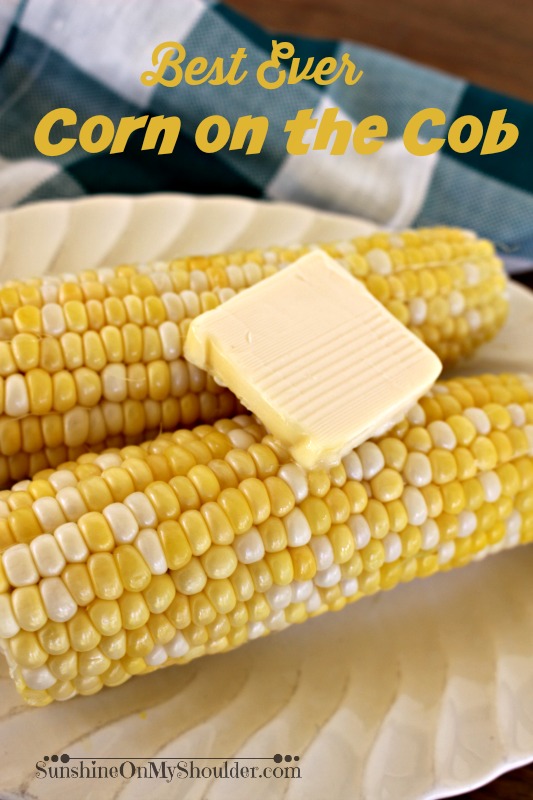 If you have a solar cooker, you already know that cooking vegetables is so very easy. Talk about "Set it and Forget it". That is what solar cooking is all about. I've already discussed how to cook corn on the cob in a solar oven. And it is easy and delicious. But the GoSun Sport makes  cooking corn on the cob even easier.
Best Corn On the Cob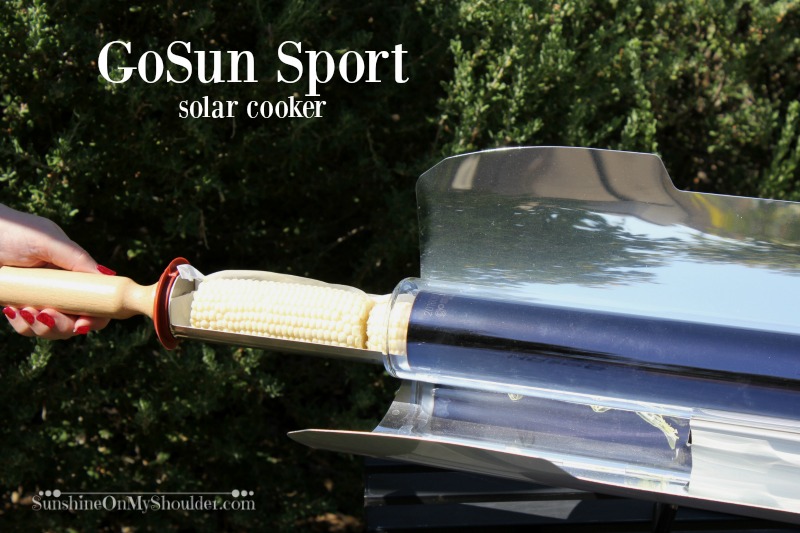 I cooked my corn on the cob in the GoSun sport. You can see my review of the GoSun Sport here. The tray on the GoSun is long and extremely narrow. However, it is the perfect size for corn. My ears (okay – not my ears- the corn ears 🙂 ) were not overly large, just typical supermarket size ears. Four ears fit into the tray perfectly.
I lined the tray with parchment paper. This is really unnecessary. It is just my personal preference to line the tray because it makes cleanup so much easier. I husked the ears and cleaned off the cornsilk, gave a quick rinse under the faucet and dried with a paper towel. Then I laid the ears into the tray. I didn't add any butter or salt or seasoning.
Then I slid the tray of corn into the GoSun Sport which was focused into the sun. Do not pre-heat the GoSun. Depending on the weather and how tender you like your corn, cook the ears for 30 to 45 minutes.
I cooked my corn for 45 minutes under a bright and hot sun.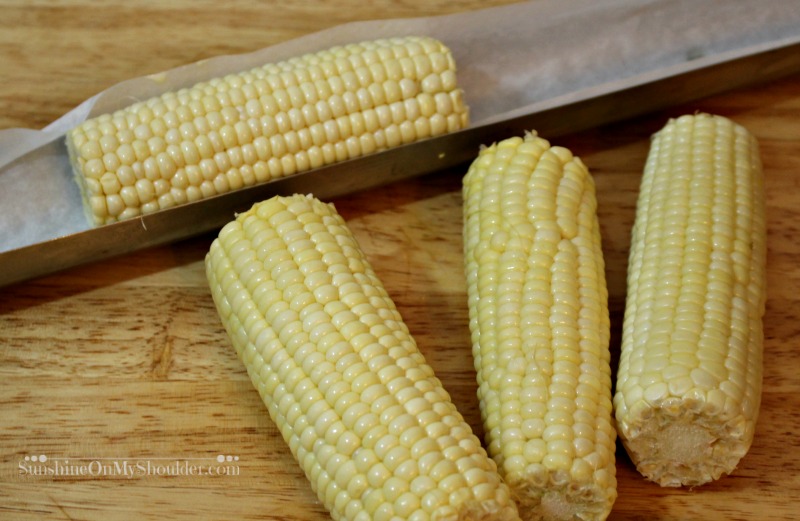 For a different way to cook corn on the cob in a solar oven, see Solar Cooked Corn on the Cob.