This recipe is old and has many variations.  It is an old favorite that be baked in an oven or around the campfire.  It's called Dump Cake because everything just gets dumped into the pan.  Easy to make, and quick to bake.  It never lasts long at this house.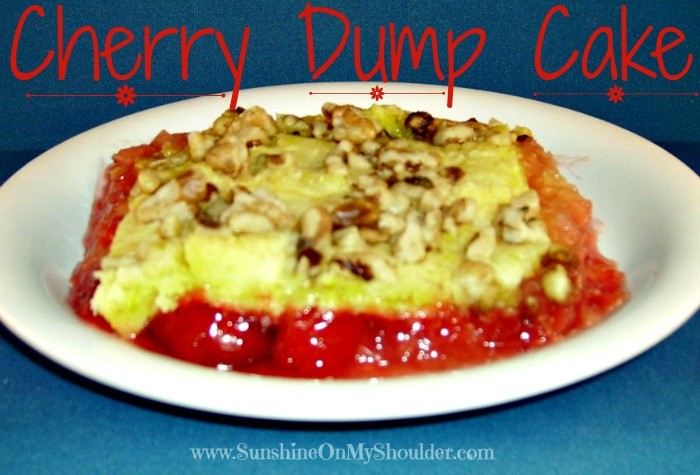 CHERRY DUMP CAKE
1 large can crushed pineapple

1 can cherry pie filling

1 box white or yellow cake mix

1 1/2 sticks of butter or margarine

1/2 cup of pecans ( or walnuts), chopped
Pre-heat solar oven while preparing the ingredients.
Dump pineapple into baking pan. Dump cherry pie filling on the top.  Mix and spread evenly.  Spread dry cake mix evenly over the top of the fruit.  Chop the butter and spread pieces over the cake mix.  Sprinkle nuts on the top.  Bake in hot solar oven 2 -3 hours.  (Bake in oven at 350 degrees for 45 min.)
The amount of time to bake will vary depending on the type of solar being used, and how hot the oven temperature gets.
Other dessert recipes you will enjoy: