Chicken Rice Recipe for a Box Oven Solar Cooker
Chicken Rice Recipe cooked in a box oven solar cooker is very similar to cooking in my oven.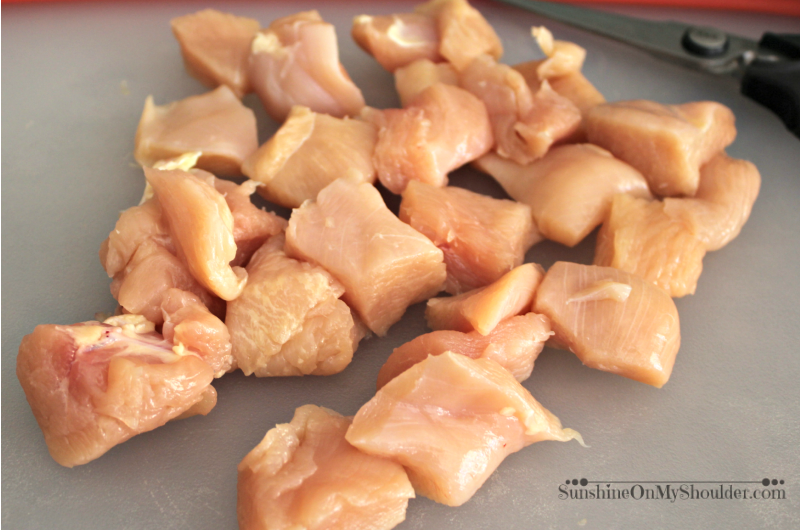 I cut the chicken into small cubes. Cutting food into small pieces allows it to cook faster – a definite plus for solar cooking. I combined all of the ingredients into a dark pot suitable for solar cooking and covered it with a tight fitting lid. The pot was put into a hot, pre-heated solar oven.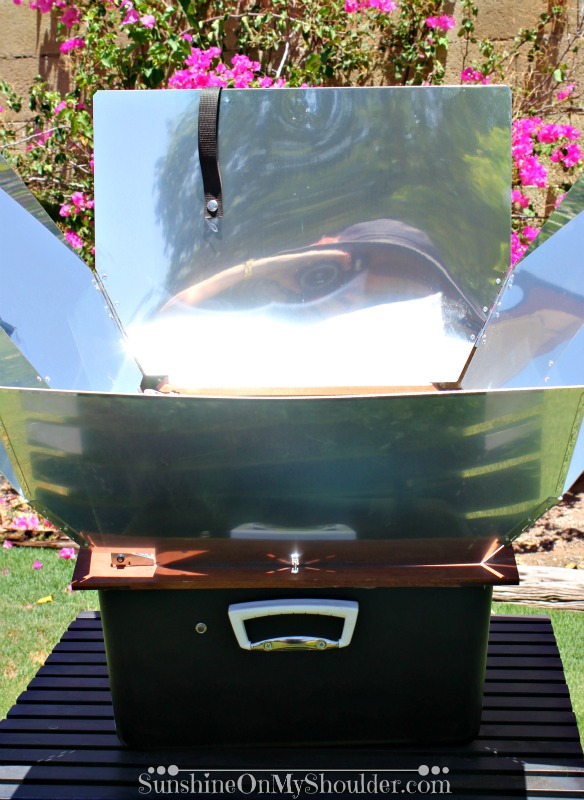 I chose an All American Sun Oven, but other box ovens would also work. The day was a hot 93° F (34°C), bright and clear. The solar oven temperature sat just above 300°F(149°C). It took approximately 1 1/2 hours to bake. The time it takes to cook depends on several factors, including the type of solar oven being used, the type of food being cooked, the weather, and how focused to the sun you keep the cooker. You can read more at How Long Does It Take to Cook in a Solar Oven.