Chicken Rice Recipe for Parabolic Solar Cookers
Cooking on a parabolic solar cooker is very much like cooking on your stove top. I chose instant rice for this recipe because I wanted it to cook fast. The long grain rice takes longer to cook, and  I did not want to overcook the chicken. I did not reduce the water because the rice needs enough water to cook and because I didn't want the chicken to overcook.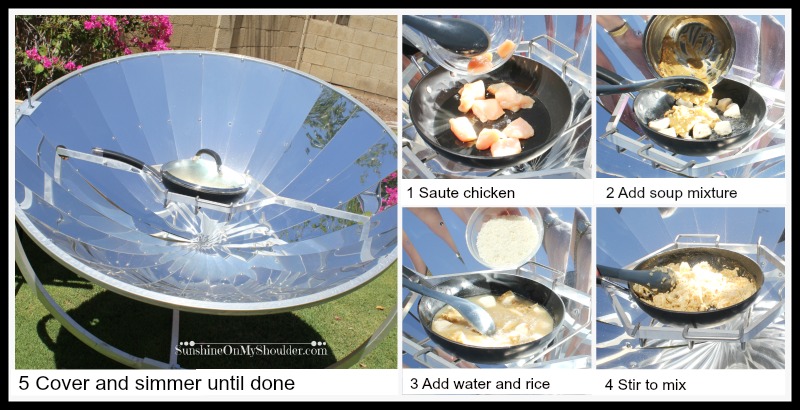 I used the Sun Chef parabolic solar cooker.  I didn't want to crowd the skillet, so I used only half of the ingredients.  First I sauteed the cubed chicken in some olive oil. The I added the soup mixture, water, and rice. After giving it a good stir, I covered the skillet with a lid to help steam the rice. I stirred it several times while cooking to make sure that it was cooking evenly. It took about 20 minutes to cook and 10 minutes of that was browning the chicken. If you used a larger skillet and cooked the entire recipe, it would, of course, add some cooking time.