Chicken Rice Recipe for a Glass Tube Cooker
The glass tube cookers, such as the GoSun Sport, are a relatively new type of cooker. But it is a big innovative splash in solar cooking popularity and gaining more fans everyday. The tube cookers cook hot and fast, but the small narrow tray leaves you wondering what you can actually fit into it.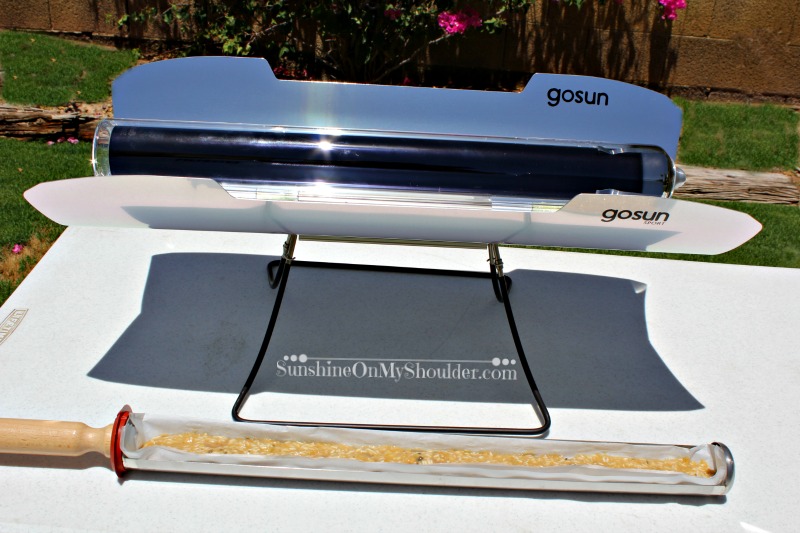 For easy cleanup, I lined the tray with parchment paper.  Exactly half of the recipe fits one tray perfectly, leaving the other half for the second tray.  On my first try with this recipe, I used long grain rice and started with raw chicken. By the time the rice was cooked, the chicken was overdone.  So on my second attempt, as with the stove top parabolic cooker, I used instant rice, and reduced the water by 1/4 cup. The chicken & rice cooked for 40 minutes and turned out perfectly.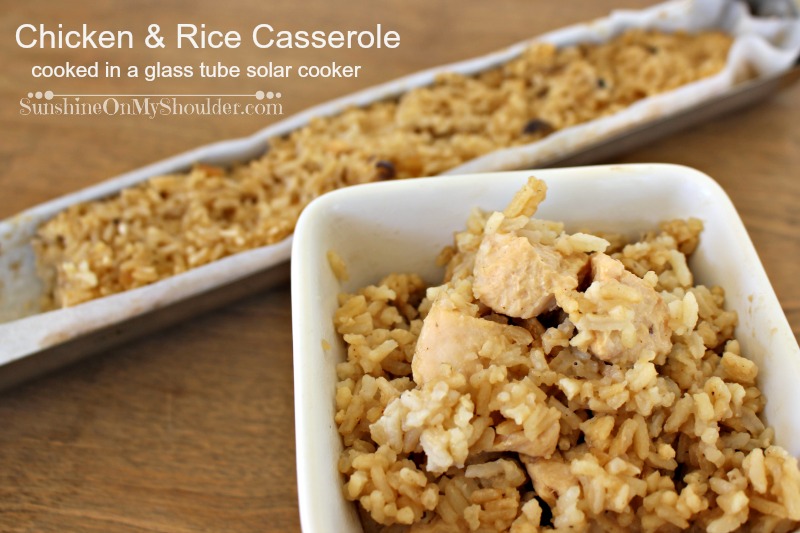 As you can tell from the photos, the chicken and rice recipe turned out very much the same no matter which cooker was used. This is an incredibly easy meal that turns out perfectly no matter which cooker you use. Just add a green salad and some crusty cheesy French bread, and you have a meal.