Chocolate Cake
Chocolate Cake
Chocolate Cake! Most of us love Chocolate Cake.  What's not to love?  The chocolatey goodness covered in a layer of sweet chocolate frosting!    Cake is an easy thing to bake in a solar oven. But sometimes you want something simple. You don't always want or need a recipe. A box mix off the grocery store shelf is just fine.  And so it was that I decided to just bake a simple little chocolate cake in my Haines Solar Cooker.
I chose this little boxed cake. It comes with a little baking pan.   Mix the cake as directed and pour into the little baking pan.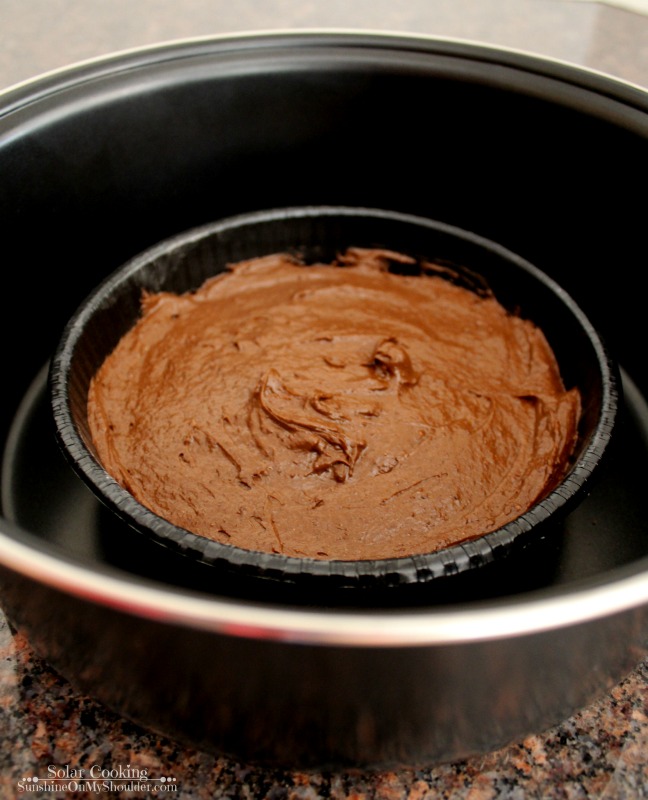 Place the little baking pan into a solar safe cooking pot and place the lid on top.  Placing the small pan inside of the larger pot will help capture and retain the heat.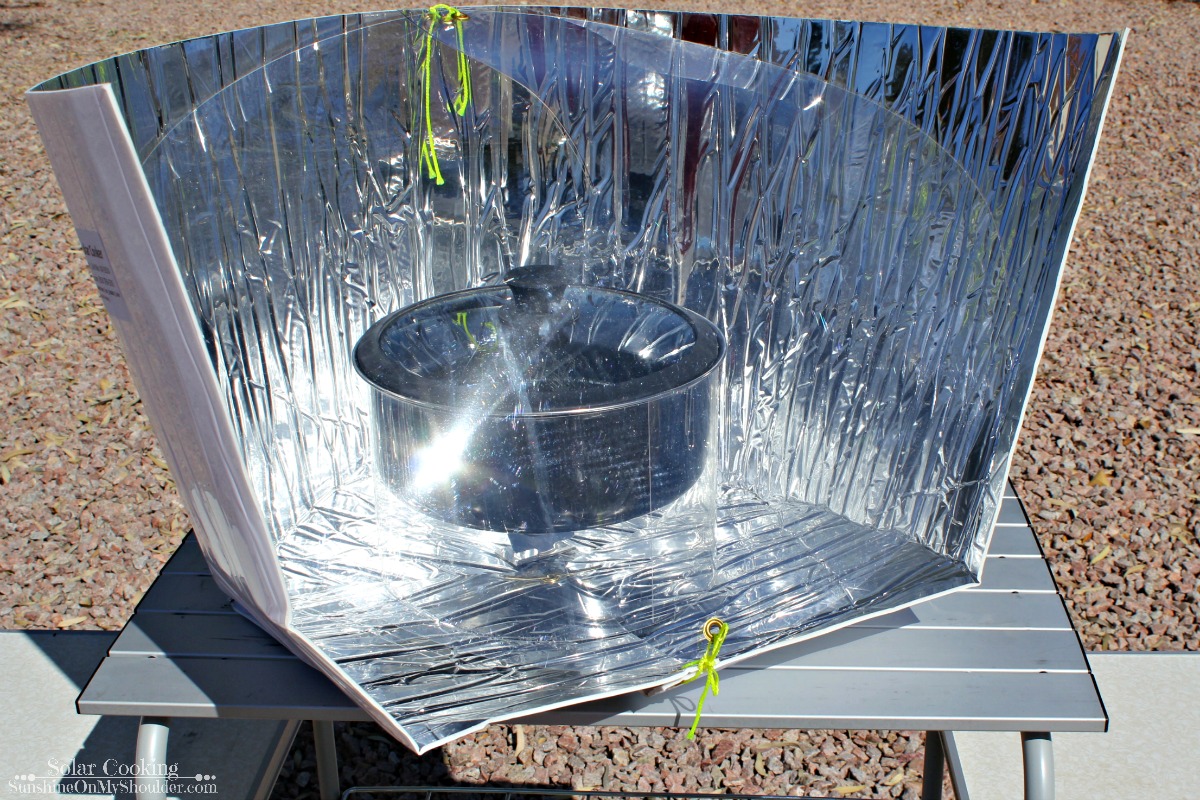 I used the Haines Solar Cooker. Place the cooking pot into the clear plastic cooking sleeve and adjust the clear dome to be sure it covers the open side of the cooker.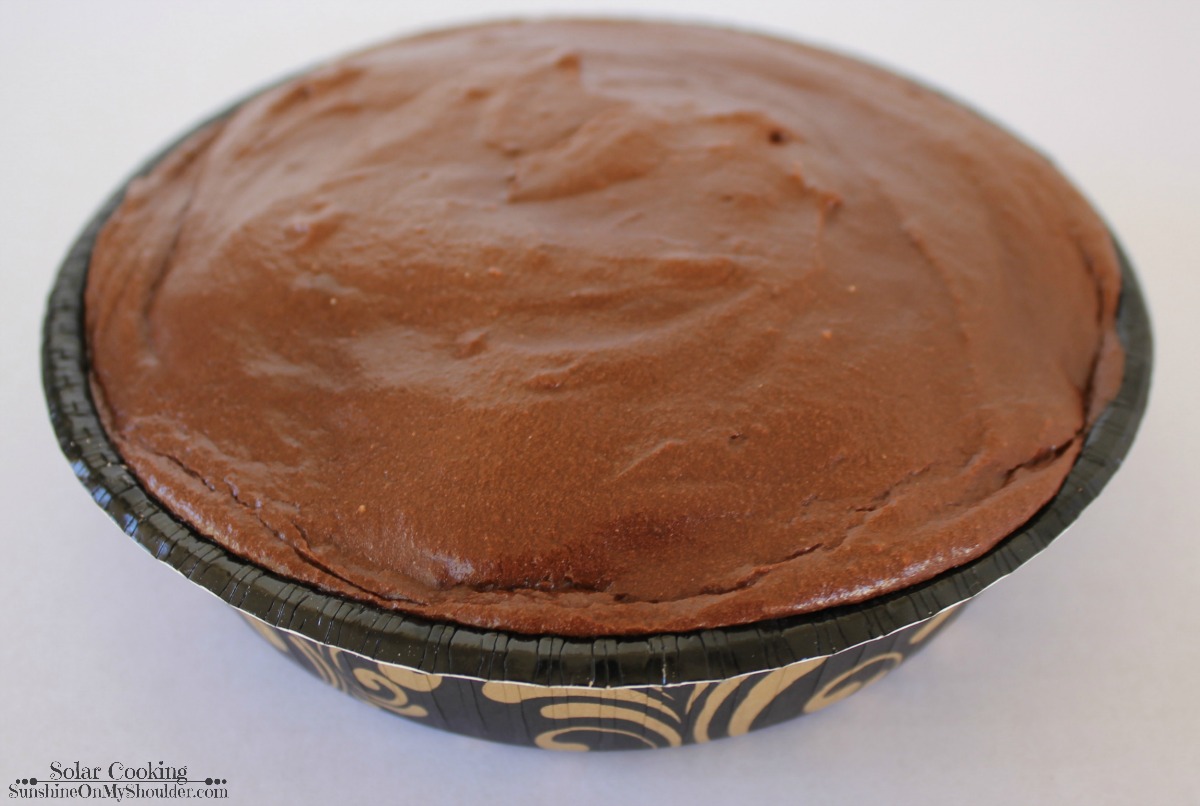 My cake baked for an hour at 225° F.  The length of time to cook in a solar oven depends on how hot the oven gets. Click here for more information on How Long Does It Take To Cook In a Solar Oven.  Frost the cake with the included frosting mix and you have a fast easy dessert that is simple to make at the campsite, at a tailgate party, or sitting at the soccer game with a hungry team of kids.
Thanks for solar cooking with me. For other great solar cooking dessert recipes, join my newsletter or follow me on FaceBook, Twitter, Instagram, or Pinterest.  Do you solar cook? I would love to hear your solar cooking success stories. Please leave me a comment.