Del Real Foods markets a line of Mexican food that includes everything from street tacos and tamales to refried beans and rice.  I was sent a sample box to try.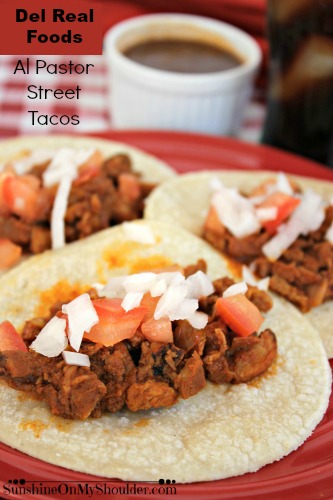 Street Tacos
Quick to heat and quick to eat, street tacos are a perfect tailgating treat.
Del Real Foods are fully cooked and ready to just heat up and eat. I decided to try the Al Pastor Street Tacos. The package gives the standard directions for stove top or microwave heating. "Poke a few holes in the package and place in the microwave". Perfect! I poked a few holes in the package and placed it in the solar oven instead.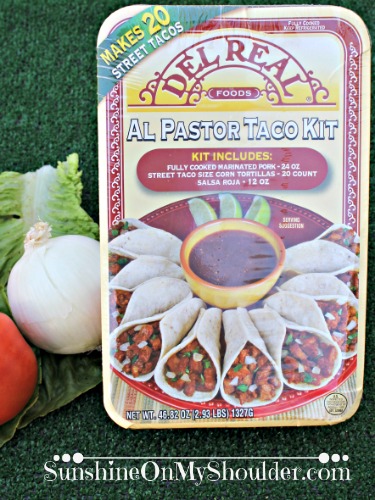 The Sunflair Mini solar oven is perfect for stashing in the car and taking out on a field day, to the park, or to the pool. But who wants to lug all the ingredients needed to fix lunch too?  A pre-cooked, ready to heat meal from Del Real is the perfect solution.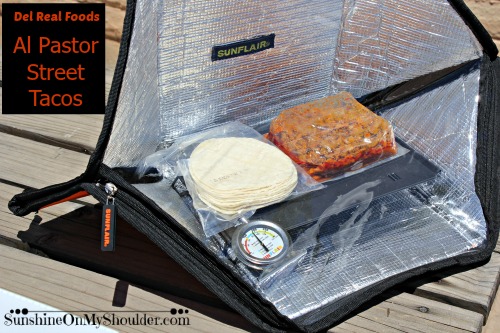 I left the pre-cooked pork the package, poked a few holes, and placed it directly onto the baking tray. It heated for about an hour. Then I placed the package of tortillas, with a few holes poked in the package, in the oven to heat as well. The oven temperature was about 200 degrees. How simple this would be to carry along on that picnic.
The tacos turned out perfect. I added some fresh chopped onions and tomatoes. Mr. B, my resident salsa expert and critique, pronounced the included package of salsa to be "not too spicy, and has a nice smoky flavor". He gave the whole thing a thumbs up and asked for another taco.
Del Real Foods is also offering a party pack of full size products as a giveaway to my readers.  However, there isn't much time, because the Del Real promotion ends on Cinco de Mayo. To enter this super fast promotion, just leave me a comment about your favorite Mexican food and what you will be serving on Cinco de Mayo.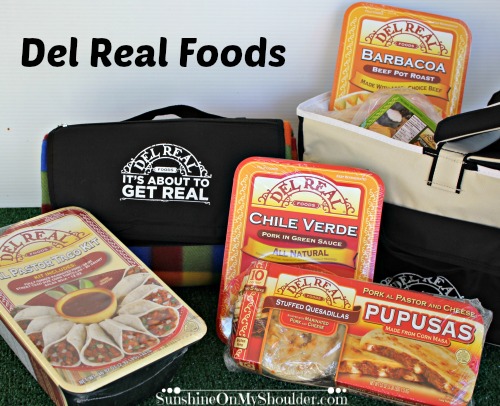 Disclaimer: I was provided a party box of Mexican food by Del Real Foods.