When I began blogging several years ago, I just wanted to have a little fun, and to share that fun with my family, and friends, and a few on-line readers who might accidentally find me on that huge thing we now call the web. Although I didn't know the word "niche" at the time, I did know that my subject matter, and my little piece of the web, was about solar cooking. Over the years, as I attended conferences, attended classes,  and gained some experience, my blog matured; my story telling skills developed; and my photography improved. Suddenly, I found myself wanting to take my blog new places. So I gave it a new name, a new look, and a new direction. Outwardly, my site looked great, but I still needed to reshape the underlying mechanisms that make a great website great. Trouble was –I didn't know where to start and I just didn't have the time to really focus on the back end business matters.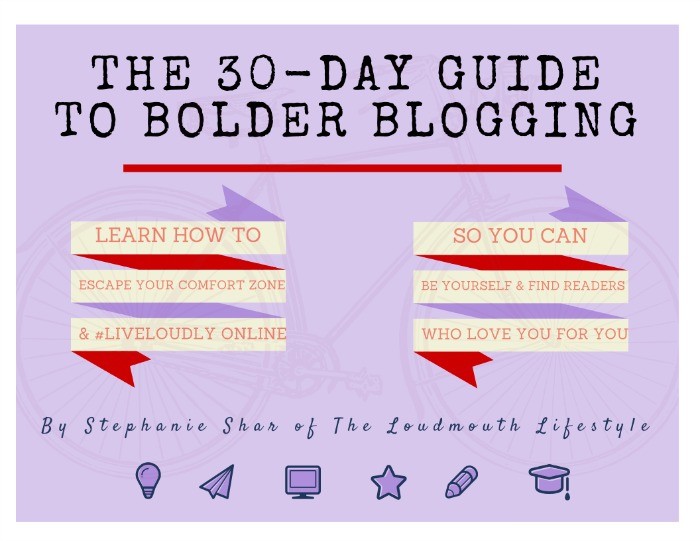 Then I found "The 30-Day Guide to Bolder Blogging". Written by Stephanie Shar of The Loudmouth Lifestyle, the guide is basically a checklist of things to do to make your blog better – all in 30 days. Each day presents a new subject area on which to concentrate your efforts. For example, one lesson focuses on social media. Another lesson focuses on email etiquette. While others help you set your goals, desires, and direction. Each lesson builds upon the next and gently guides you through the process of building your blog.
Stephanie Shar helps women "wantrepreneurs" leave their jobs and start creative, service-based internet businesses. Her mission is to help you achieve goals online so that you can find fulfillment + freedom offline.  She focuses on motivating fierce females to blog boldly, live fully, and love themselves more through e-books, e-courses, coaching and community.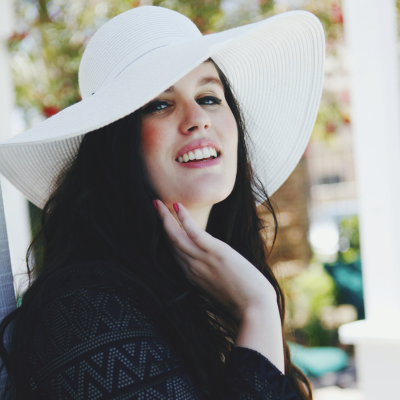 Did I work my way through the material? Yes I did! Did I complete it in 30 days? No I didn't. While the material is logically laid out to be completed in 30 days, I found that I needed additional time to think about some of the material and follow through on my decisions. (Plus, let's face it — some days are just busier than others.) Did I end up with a bolder blog? Yes, I did. So while it did take me a bit longer, in the end I ended up with a better blog that works for me. Evidence that the guide was successful in keeping me engaged, focused, and on track.
If you would like more information on how to build a better blog using "The 30 Day Guide to Bolder Blogging", check out these links to The Loudmouth
http://www.the-loudmouth.com/ (blog)
http://www.the-loudmouth.com/p/coaching.html (coaching)
http://www.the-loudmouth.com/p/courses.html (e-course)
https://gumroad.com/l/loudboldblog# (the book!)
Disclosure: I was provided a free copy of the "30 Day Guide to Bolder Blogging" for review. However, all opinions are my own.