Do you wonder how to grill a steak? How to cook it to perfection like a fine restaurant? Steak is one of the easiest things to grill. Learn how to grill a steak at home on your gas grill.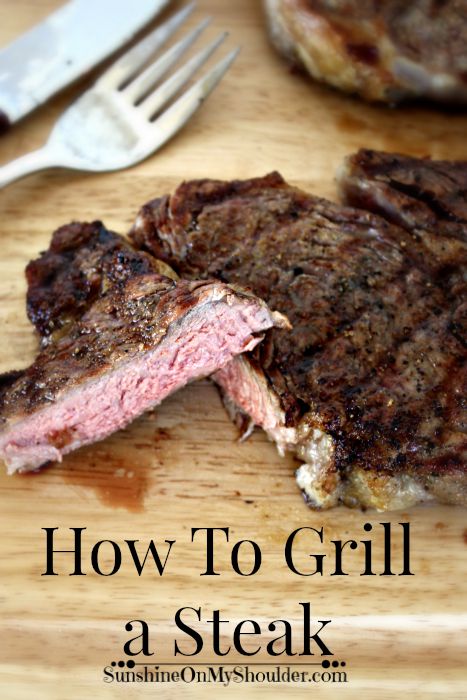 I grew up in Texas eating grass fed beef from independent cattlemen. We purchased beef on the hoof, and it was cut to our order. Grilling a great steak starts by selecting the best cut of beef. By the time I was ten, I could pick out a well marbled steak, and by the time I was fifteen, I could cook it to perfection.  Learn to how to grill a steak at home and treat yourself to a prime cut of beef more often.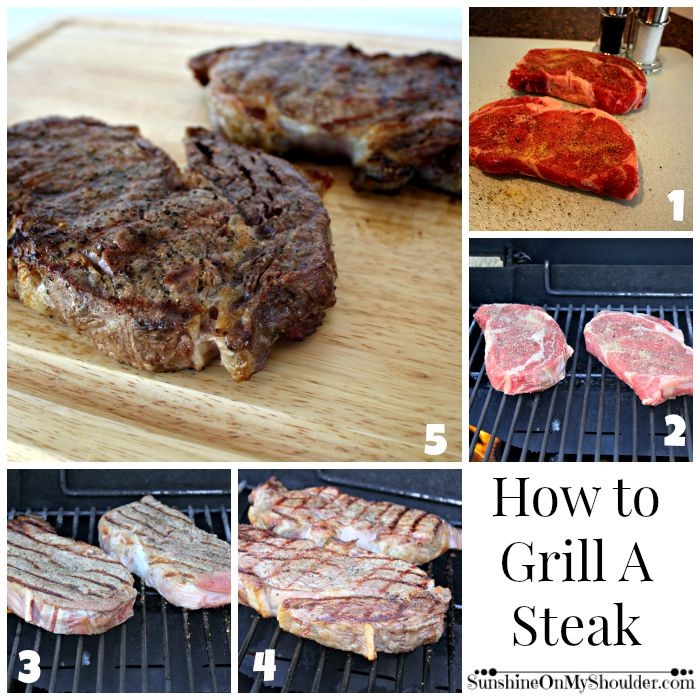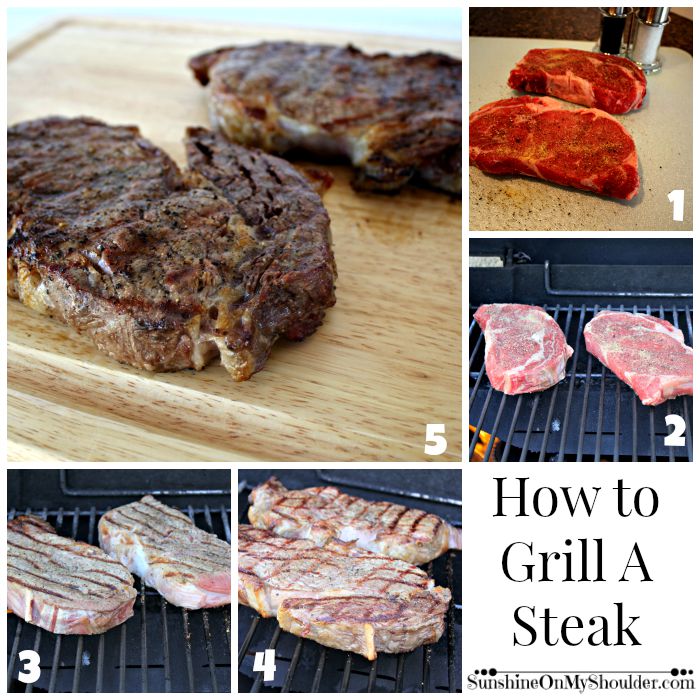 How To Grill A Steak
How to Grill a Steak
Grilled steak is a simple meal to prepare.
Ingredients
Boneless Ribeye or New York strip steaks (1¼ to 1½ inches thick) about 8 to 12 oz each
salt and pepper
Instructions
About 20 minutes prior to cooking, remove the steaks from the refrigerator and season with salt and freshly ground pepper.
Heat the grill to high. Then place the steaks on the hot grill.
Cook for about 4 to 5 minutes until browned, then turn them over.
Continue to grill until cooked to taste.
Transfer the steaks to a cutting board and let rest for 5 minutes before slicing.
Notes
Cook one steak per person or very large steaks can be shared for smaller servings.

For medium rare, 3 to 5 minutes (internal temperature of 135°)
For medium, 5 to 7 minutes (internal temperature of 140°)
For medium well, 8 to 10 minutes (internal temperature of 150°)
For more grilling recipes, click
Outdoor cooking
.