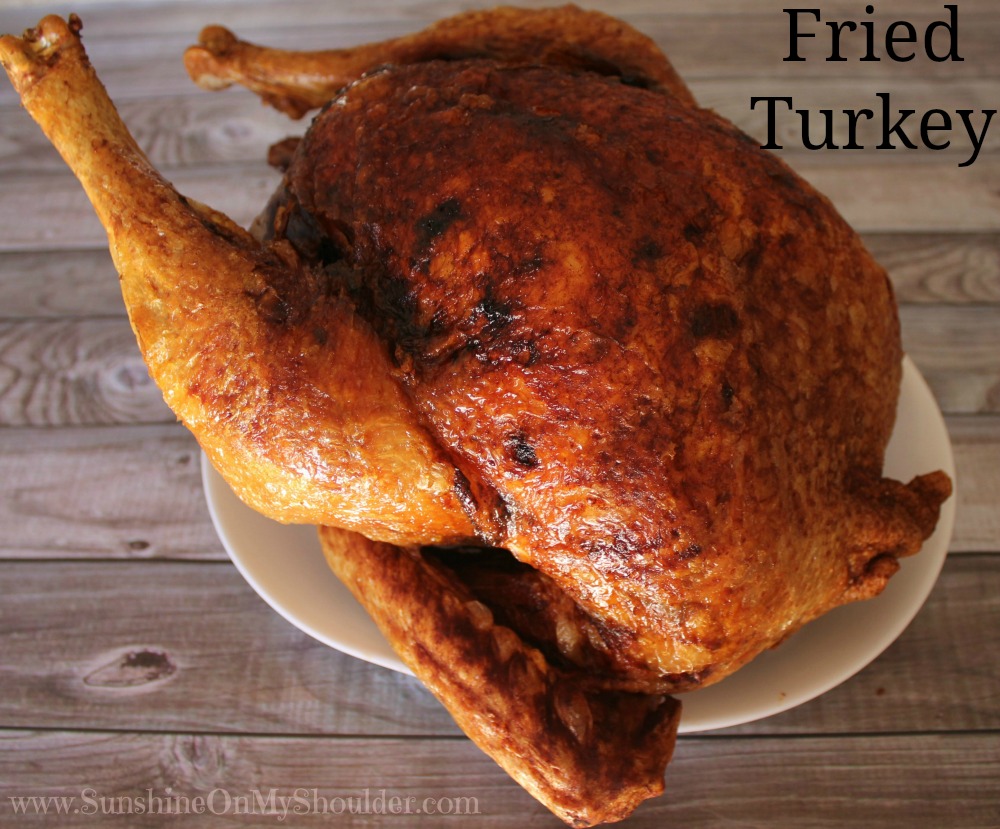 Until we began solar cooking several years ago, we always made a fried turkey for our Christmas dinner.  The meat comes out moist and tender with a crisp golden skin. And interestingly enough, it is not greasy. It is an easy way to cook, so here are the frying instructions for your holiday bird. Be sure to take all safety precautions to prevent accidents.
Select a medium size turkey, between 10 – 15 pounds. Be sure to check the instructions on your turkey fryer to determine how large a turkey it will hold.

Thaw the turkey in the refrigerator for 1 – 3 days, according to the wrapper instructions.

When thawed, remove the wrapper. Remove the giblets and the neck. And rinse.

Place the bird into the basket and place in the empty fryer.

Fill the fryer with water to cover the turkey by 1″. Remove the bird and notice where the water line is.  This will be your oil fill line.  Dump out the water and dry the fryer and basket.

Pat the turkey dry with paper towels. Then season it with a turkey marinade, rub, or butter.  Place it into the basket.

When ready to cook, be sure to follow the safety instructions that came with the cooker.

Do not use on a wooden deck, or in a garage

Do not use under a covered  patio, roof overhangs, or near a building.

Do not fill the pot with oil while it is on the stand.

Do not overfill the pot with oil.

Keep children and animals away from the pot.

Use an oven glove or safety mitt to lower and remove the basket from the hot oil.

Never leave the pot unattended.

Fill the fryer with oil to the cooking line. Use a high temperature frying oil or peanut oil. DO NOT OVERFILL!! Slowly pre-heat the oil to 350° – 400°

When the oil is hot, slowly lower the basket (with the turkey) into the hot oil. CAREFULLY!! Do not just drop it in or the oil will splash or boil over the top – a DANGEROUS FIRE HAZARD!.

When the turkey is fully submerged, bring the oil back up to temperature and cook the bird for 3 -4 minutes a pound.  A 12 pound turkey will take 36 -48 minutes.  The dark meat should reach a temperature between 175°  – 180°; the white meat should be between 165° – 170°.

Bring the turkey out of the oil slowly and allow the excess oil to drain off.  Place the basket on a pad of newspapers or paper toweling to let the remainder of the oil drain off.  Allow the turkey to sit for 20 minutes before removing it from the basket and carving.

Here are the directions to bake a

turkey in your solar oven.