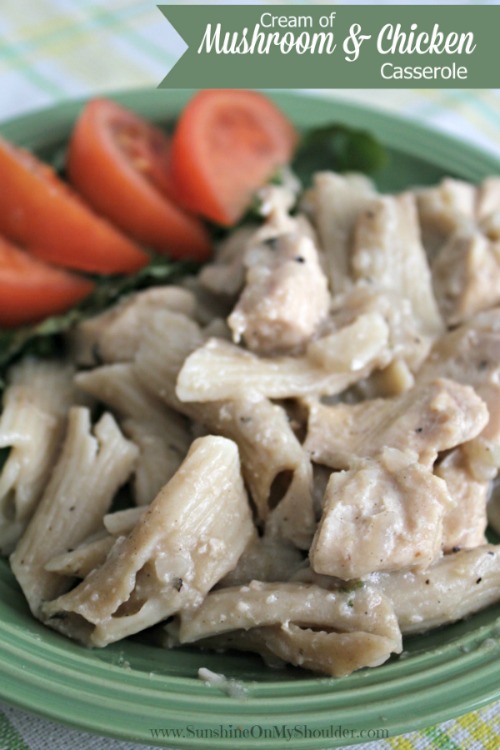 Gluten free recipes that still resemble traditional family favorites are often hard to find or recreate. Comfort foods, such as chicken casserole made with cream of mushroom soup,  present a special problem. Is the soup a gluten free food? With Vivian's Live Again brand of gluten & dairy free mixes, favorite dishes like Cream Of Mushroom and Chicken Casserole can be recreated with no loss of flavor.  Vivian's line of products is specially made to provide the tastes that we love without compromising flavor. With the help of Vivian's Creamy Mushroom Soup Mix, I converted my old recipe for Mushroom and Chicken casserole into a gluten free version that I could bake in my solar oven. For my gluten free husband, eating this dish was like going home again…an old family favorite that he could have once more.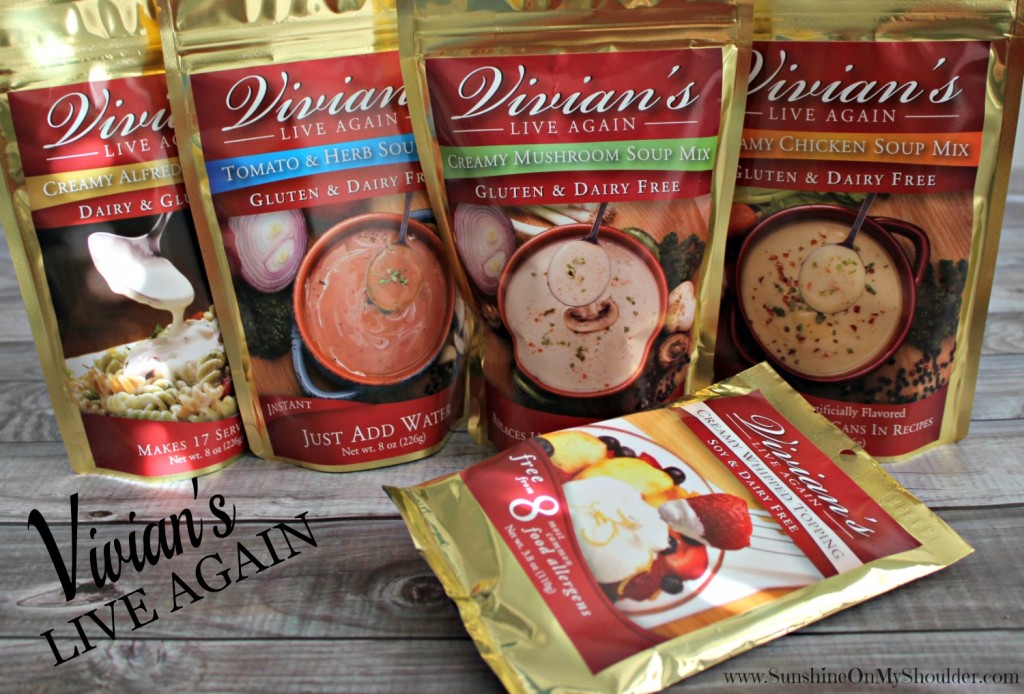 You can buy Vivian's Live Again HERE.

Solar Cooking: Mushroom and Chicken Casserole
Ingredients
1 lb boneless, skinless chicken breasts, cubed
1½ cup water
⅓ cup Vivian's Creamy Mushroom Soup Mix
½ tsp garlic powder
¼ cup dried chopped onions
salt & pepper to taste
4 oz brown rice pasta (Jovial gluten free brown rice pasta)
Instructions
Pre-heat the solar oven while preparing the recipe.
Chop the boneless, skinless chicken breasts into 1" chunks.
In a large dark pot, add the water and the Vivian's soup mix and seasonings.. (This is a little bit more water than the package directions call for, but it is needed to cook the pasta.) Stir to blend well.
Add the cubed chicken and stir to coat the chicken.
Add the pasta and stir to coat.
Cover the pot and place into the hot solar oven. If needed, stir the pasta and chicken halfway through the cooking time to make sure all of the pasta is being cooked. If needed add a little more water. Cook for about 1½ to 2 hours..
Notes
The exact cooking time will vary depending on the type of solar oven, the temperature of the oven, and the amount of food being cooked.
 Disclaimer: Vivian's Live Again provided product for review.