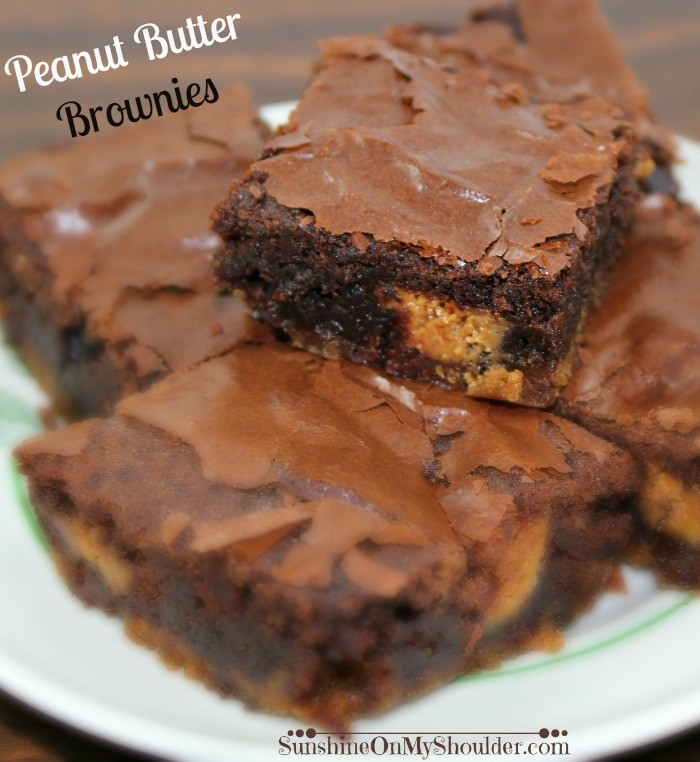 When you think of famous food pairings, what do you think of?  Macaroni and cheese? Burger and fries? Bacon & eggs?  Peanut butter and chocolate?  These decadent little cookie bites combine both the peanut butter and chocolate into an indulgent treat.  OHHHH, hold me back. I can't eat just one.
Peanut Butter Brownies
1 roll refrigerator chocolate chip cookie dough

8 – 10 snack size Reese's peanut butter cups (chilled)

1 box brownie mix
Pre-heat the solar oven while you prepare the recipe.  Spray a small jelly roll pan or 9×13 baking pan with PAM, which ever size fits into your solar oven.
LAYER ONE: Slice the cookie dough into 1/4″ slices.  Place the slices into the pan and gently press out the dough to fill the empty spaces to cover the bottom of the pan.  This bottom layer will form a thin cookie crust. Bake uncovered in a hot solar oven for approximately 1 hour.  Remove from the oven and let cool.
LAYER TWO:  Chop the chilled peanut butter cups into pieces and spread across the top of the cooled cookie crust.
LAYER THREE:  Mix the brownie mix according to the package directions. Pour on to the cookie/peanut butter cups.  Bake uncovered in the solar oven for approximately 2 hours, until the brownie is completely cooked.  Take out of the solar oven and let cool. Cut into squares for serving.   So easy.  So delicious. So Solar.
MINE:  Weather: 95 and sunny; oven temp was 250° in the SOS Sport without the reflectors; cookie layer took 50 minutes in the oven; brownie layer took 2 hours in the oven.
Remember to keep the solar oven directly facing into the sun, turning as necessary, to get the hottest oven and shortest cooking times.
Other similar recipes
Chocolate Chip Cookie Cheesecake