Want pie recipes? Here are 6 classic pie recipes for some of the most delicious pies that I have made in my solar ovens.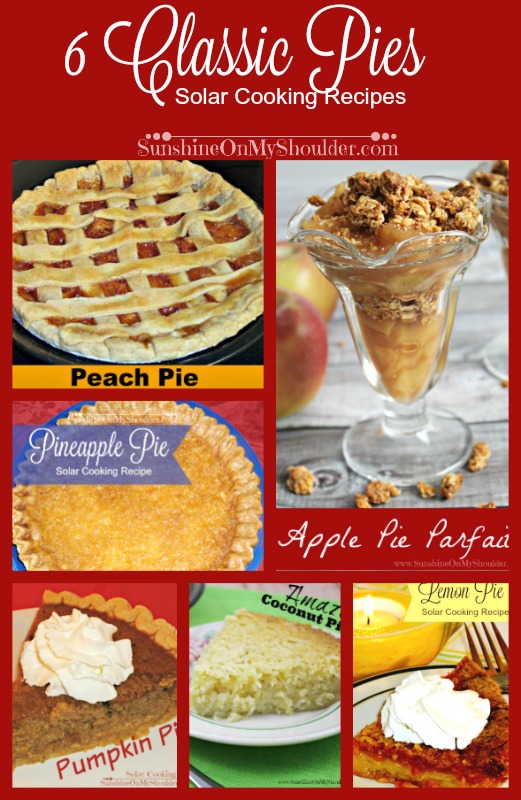 Most of us love pies.  And with good reason. But many people think that those golden round tins of yumminess are too difficult or too time consuming to make at home. But they aren't.  And when we think of solar cooking, we tend to shy away from pie recipes. But pies cook very well in solar ovens. You just need to keep the oven focused to the sun to keep it at its hottest and allow the pie the time it needs to cook.
Classic Pie Recipes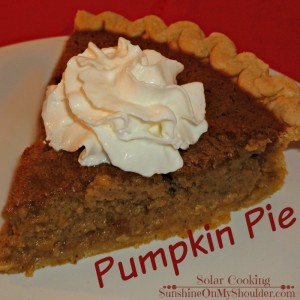 Most of us love Pumpkin Pie around Thanksgiving and Christmas time. Some of us could eat Pumpkin Pie all year long.

Peach Pie is one of my favorites. It was the first pie that I baked in my solar oven. As it was baking, the smell of peaches cooking drifted all over the yard. The neighbor even came over to investigate.

What's so amazing is that everything is just dumped into the pie tin and cooked and it comes out as a coconut pie!  That is about as easy as it gets.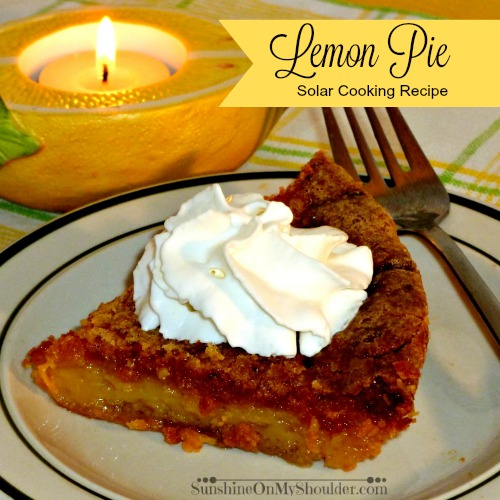 Tart lemony Lemon Pie is the perfect dessert on a hot summer night. It goes together quickly and bakes quickly. Surprise your family with this delicious pie. And don't forget the whipped cream.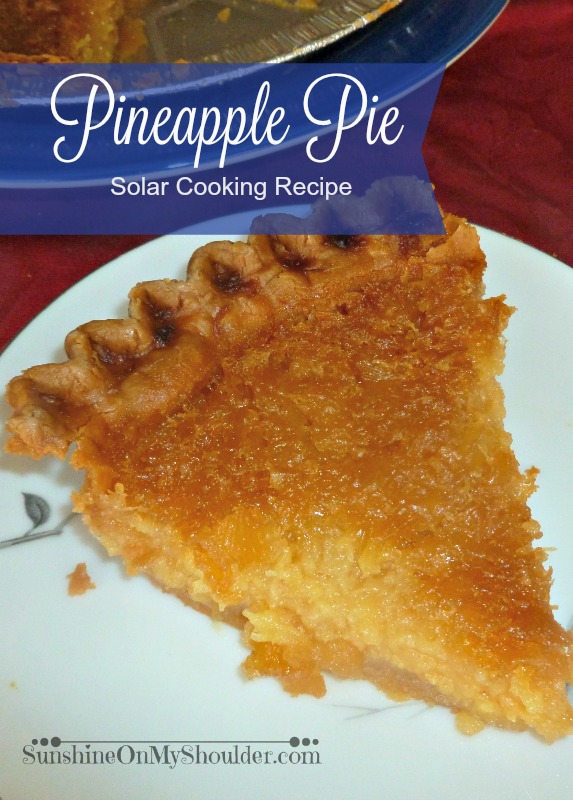 I was browsing around online one afternoon when I came upon this simple pie recipe. If you love pineapple, you will love Pineapple Pie.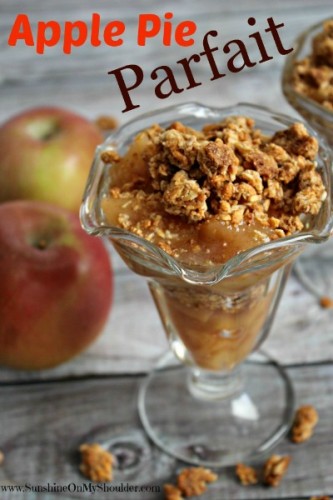 Although not technically a pie, the filling for Apple Pie Parfait is the same filling I use for pie. So just cook up the filling, spoon into a pretty parfait glass, add some granola topping, and you have a new version of Apple Pie to "WOW" your guests.
These are six classic pie recipes that are proven to do well in your solar oven. Just proves that you can bake more than brownies — you can bake pie.
Thanks for solar cooking with Sunshine on my Shoulder. If you like my pie recipes, please leave me a comment in the box below.