Praline Biscuits is a solar cooking recipe. It is a very easy, kid friendly recipe. It would also be a good recipe for demos and presentations. I made a monkey bread very similar to this every Christmas morning for many many years. It was a Christmas tradition. Now I often bake this on a Sunday morning for a late leisurely brunch on the patio.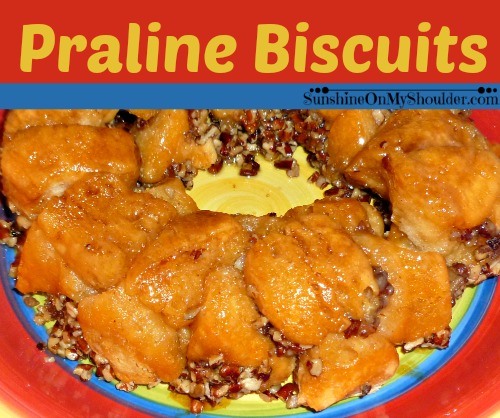 The time it takes to cook in a solar oven depends on how hot the oven gets. And that depends on several factors, including the type of oven being used, the weather, and how focused the oven is to the sun. To learn more, read How Long Does It Take To Cook in a Solar Oven.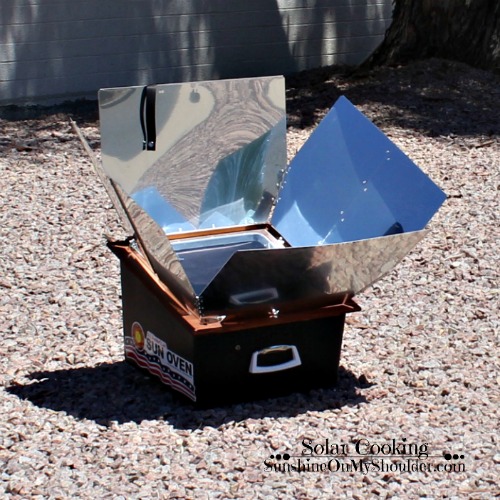 My Praline Biscuits baked for about 2 1/2 hours in an All American Sun Oven.
Solar Baked Praline Biscuits
2 (10 oz) cans refrigerator biscuits

1 cup brown sugar

1 cup nuts (pecans or walnuts), pieces

1 cup butter, melted.
Pre-heat the solar oven while preparing the ingredients.  Cut the biscuits in quarters (or if using large biscuits, cut into sixths).  Place into greased pan.  Pour brown sugar, nuts, and melted butter over the top.  Bake in hot solar oven for 2 – 2 1/2 hours.  The biscuits will be soft and moist with the butter praline sauce soaked into the bite sized pieces.