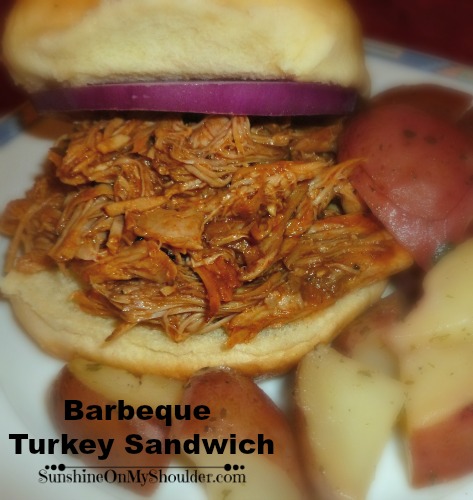 I love a good barbeque sandwich.  Whether it is beef, or pork, or chicken — doesn't matter.  I love them all.  Today, I made a great barbeque sandwich from leftover turkey.  The turkey had been pulled off of the bone, and frozen for some future dinner. And this was that future dinner.
Solar Barbeque Turkey Sandwich
3 – 4 cups of cooked turkey or chicken, pulled off of the carcase and shredded into small pieces

3/4 – 1 cup of bottled barbeque sauce, your favorite flavor

1/2 cup of water
Stir well to  coat the turkey with the barbeque sauce.  Place into heated solar oven and simmer for 2 -3 hours until hot.  The longer it simmers the better the barbeque sauce will marinate into the turkey. For more information, see How Long Does it Take to cook in a Solar Oven.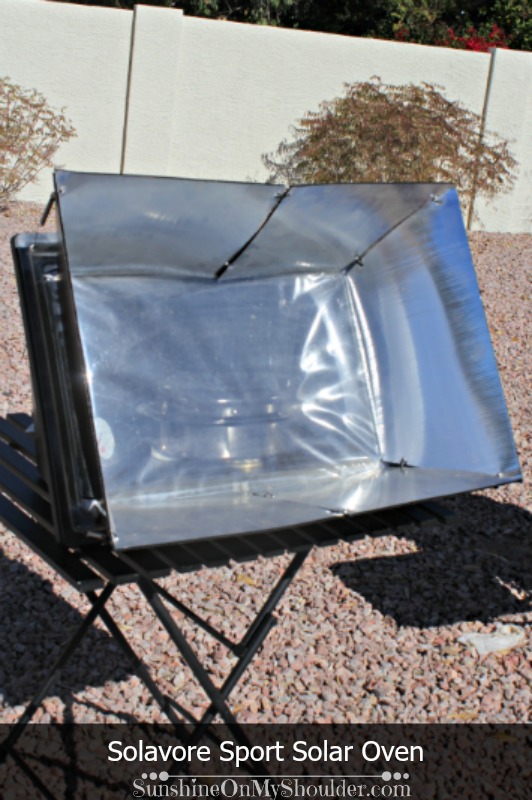 That's it.  Serve hot on a bun with a slice of red onion.  And if you are wondering about those potatoes on the plate, check out Solar Ranch Potatoes.
So Easy!
So Good!
So Solar!