Here is my solar cooking black eyed peas recipe.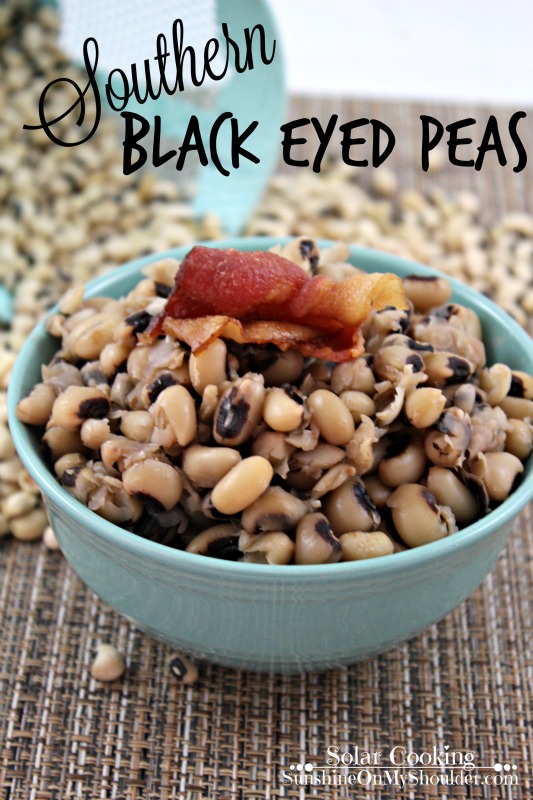 Growing up in Texas, my mother made black eyed peas often. I remember sitting out on the big shady front porch on hot summer afternoons, bushel basket at my feet, shelling fresh peas from the garden for supper that night. Now I buy my peas dried and in a bag. But I still cook them the way my mother did all those years ago.   And don't forget!  It is traditional to eat black eyed peas on New's Years Day for Good Luck in the coming year.
Black Eyed Peas Recipe with Bacon
Solar Cooking Black Eyed Peas Recipe
Traditional Southern black eyed peas recipe with the same great taste, but cooked in a solar oven.
Ingredients
1 lb black eyed peas, dried
5 - 6 cups water
½ medium onion, chopped
8 strips cooked bacon crumbled or ½ lb cooked ham, diced
1 stick butter or margarine, (or bacon drippings)
Salt and pepper to taste
Instructions
Sort the dried peas to find any small objects such as tiny rocks or bad peas that might have been missed in the pre-packaging process.
Wash and rinse the peas and place into a solar safe pot to soak overnight. To quick soak the peas, heat the water to near boiling, take off the heat, add the peas, and let soak for an hour until the peas are re-hydrated.
Pre-heat the solar oven while the peas are soaking.
Add the onion and the bacon or ham.
Place the peas into the hot solar oven. Let cook until the peas are soft and tender.
Add the butter (or bacon drippings) for flavor. Season as desired.
Notes
Note: The amount of time needed to fully cook this recipe will depend on how hot your oven gets. The temperature of a solar oven is affected by many variables including the type of oven being used; the type of cookware being used - dark pot vs shiny pot; the weather - bright & sunny or partly cloudy; and how focused the oven is to the sun.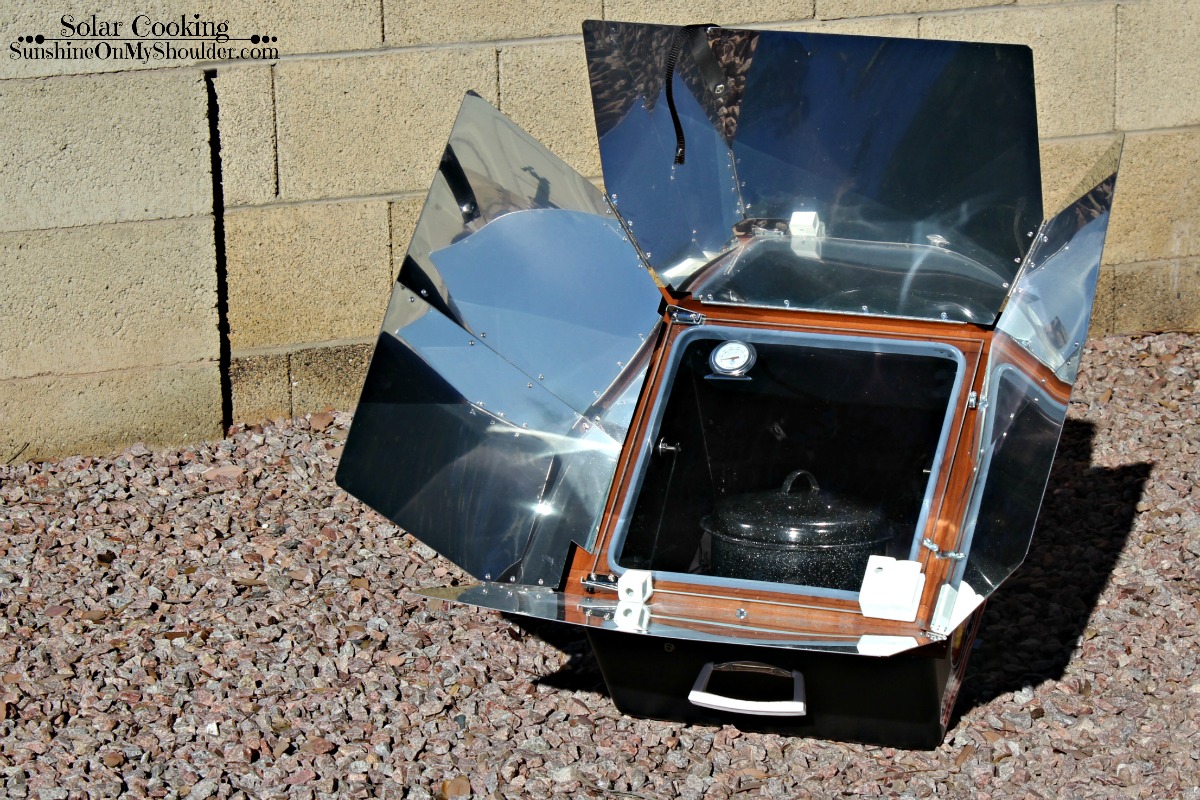 For more great recipes to cook in your solar oven, join my newsletter, and follow me on FaceBook, Twitter, Instagram, and Pinterest.
I love hearing your comments, so please leave one.
Thank you for solar cooking with Sunshine On My Shoulder.