I'm really excited to announce my new solar cooking cookbook titled "Solar Oven Cooking".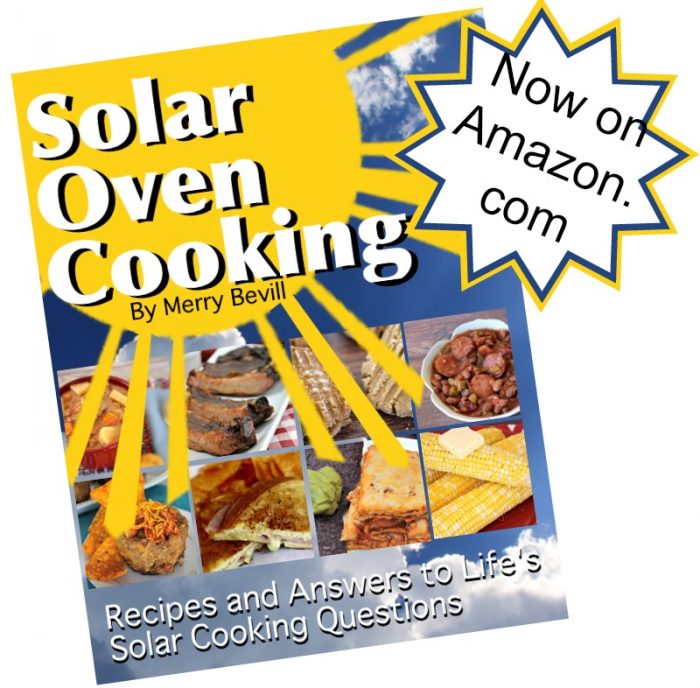 After 9 years of solar cooking, writing Sunshine On My Shoulder blog, giving public demonstrations, and presentations, I finally decided to publish an eBook. Why now? Well people continually ask me if I have a solar cooking cookbook. My answer was always "No". But then I began to think "Why not"? So I began to put this cookbook together for all of the beginning solar chefs. But I think even experienced solar chefs will love my eBook.
This is an EBOOK!
Solar Cooking Cookbook
So what is in the book? To help you get started, there are chapters on
What is Solar Cooking
What is a Solar Cooker
How to Cook in a Solar Oven
And more
There are cooking tips and techniques such as
What kind of cookware to use
How to position the solar oven
Safety precautions to take while solar cooking
How long does it take
There are 80 pages with 32 delicious recipes and 36 full color photos such as
Monte Cristo Sandwich grilled on a parabolic grill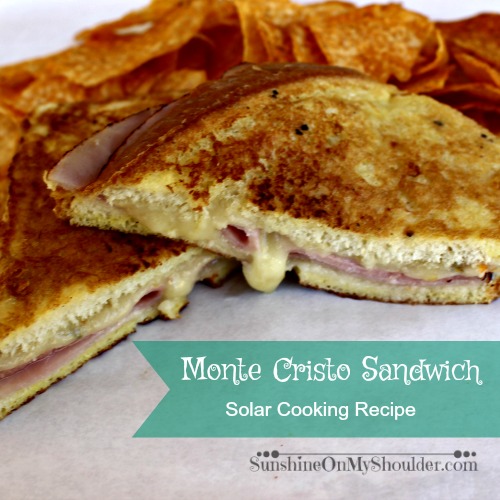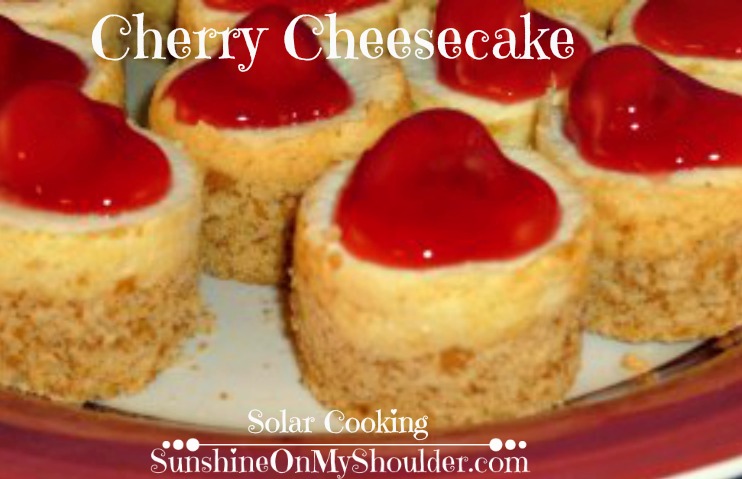 If you have a solar oven already but haven't pulled it out of the box yet because you just don't know how to get started, then this solar oven cookbook will be your guide and inspiration to get it out of the closet and out into the sun.  If you need to get a solar oven, read some of my reviews on solar ovens to help you decide which oven is best for you.
But what if you don't have a solar oven? That's okay. Although all of my recipes were cooked in one of my solar ovens, all of them can be cooked conventionally in the kitchen oven, in the slow cooker, or in the microwave. It's your choice. No matter how you cook them, your family will be delighted.
Intrigued? Want to know how you can get a copy?  It's so convenient. It's an eBook and you can only get it here.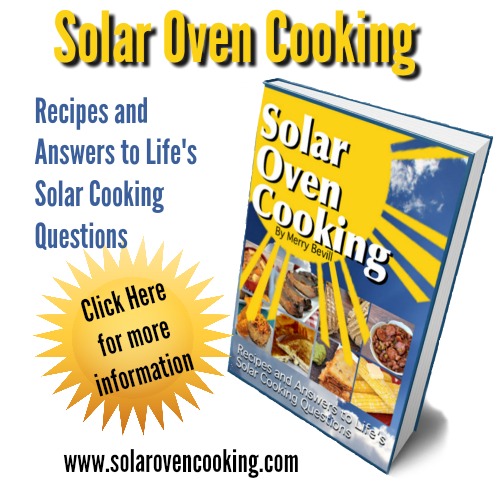 This is an EBOOK!
If you bought the book,  I would appreciate your honest review on Amazon . Thanks