Solar cooking is a great way to get outside and cook. What is it about outdoor cooking that we all love? Is it the fresh air? Is the feeling of adventure? Is it the primordial memory of our pre-historic roots? Whatever the reason. Cooking outdoors is fun and festive. I love cooking outdoors. My outdoor kitchen includes smokers, grills, fryers, dutch ovens, and solar cookers.  Although I cook with them all, and write about them all, my main focus is solar cooking. Why? Because I love it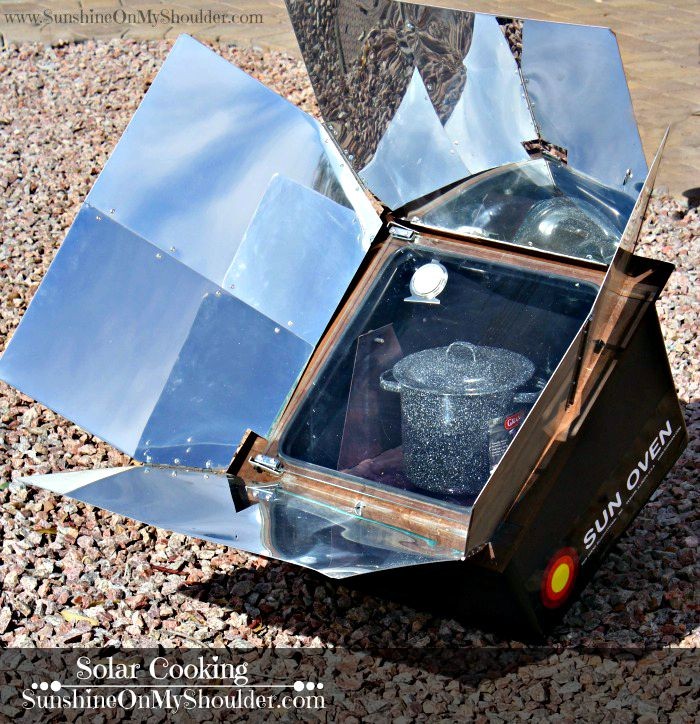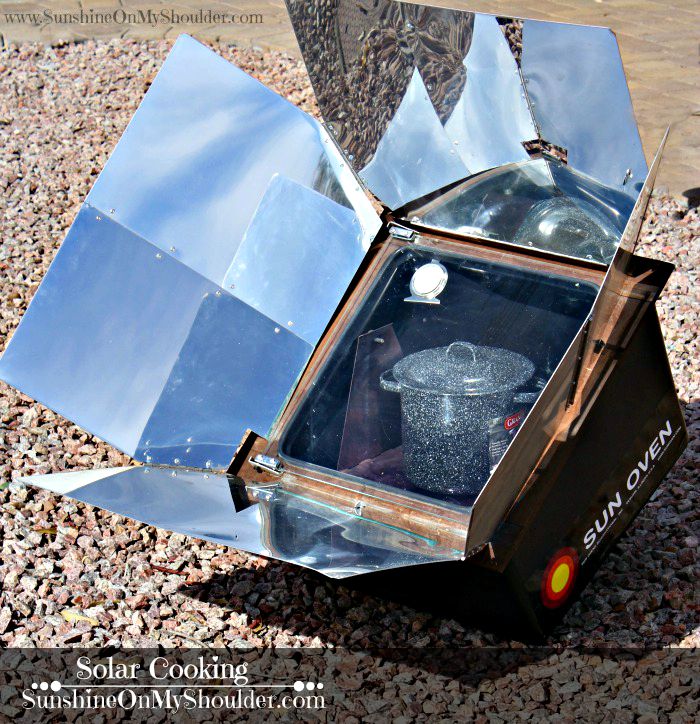 Solar Cooking
What is Solar Cooking?
Solar cooking is a method of cooking food using nothing but the free solar energy that comes from the sun. The benefit of solar cooking is that you are not dependent on any other types of fuel.  So while the sun is shining, you will not need to use your electricity, your gas, your firewood, your charcoal, or your butane.  Save all of those for cloudy days or nights.  Want to be environmentally friendly? Since there is no smoke, you are not contributing to the pollution of the atmosphere.  Because there is no fire, solar cookers can be used in no burn areas and on no burn days. And no trees have to be chopped down to provide your fuel.  And in emergency situations where there is no fuel, or the fuel is gone, a solar cooker can still provide a hot meal.  For more information on the solar cooking, click HERE.  To learn more about the benefits of solar cooking read, 5 Benefits of Solar Cooking.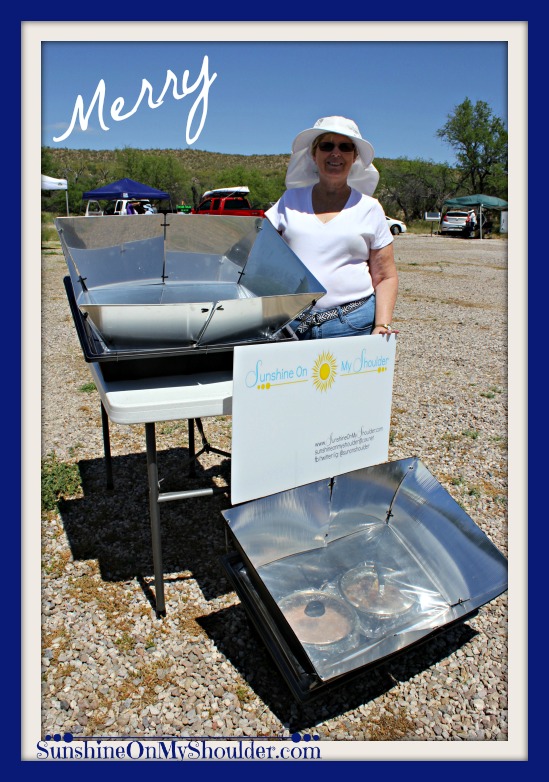 What is a Solar Cooker?
There are three main types of solar cookers. Box cookers, such as the Sport Solar Oven, usually look like a box with a piece of glass covering the top. The glass traps the heat in the box, which heats to a temperature high enough to cook your dinner.  Panel cookers are open cookers that will need some type of heat trap to contain the sun rays and concentrate them into heat high enough to cook. A heat trap can be made from a turkey cooking bag or an upside down glass bowl. The third type is a parabolic cooker. These are shaped like and, indeed resemble, old satellite dishes. In fact, many home made parabolics are made from recycled used household TV satellite dishes.  A parabolic cooker reaches extreme temperatures and cooks food quickly.
What can be cooked in a Solar Cooker?
A box cooker can cook almost anything that can be cooked on the stovetop (except for frying), in the oven, in the microwave, or in a slow cooker. In fact, it is very much like cooking in a slow cooker.  Panel cookers do not get as hot as a box cooker, but still cook very well  and can cook almost the same foods. Because parabolics reach such high temperatures, they can fry, and boil water.
So come join me. Buy a solar oven
or  build one yourself. Then check out my beginner recipes to get you started.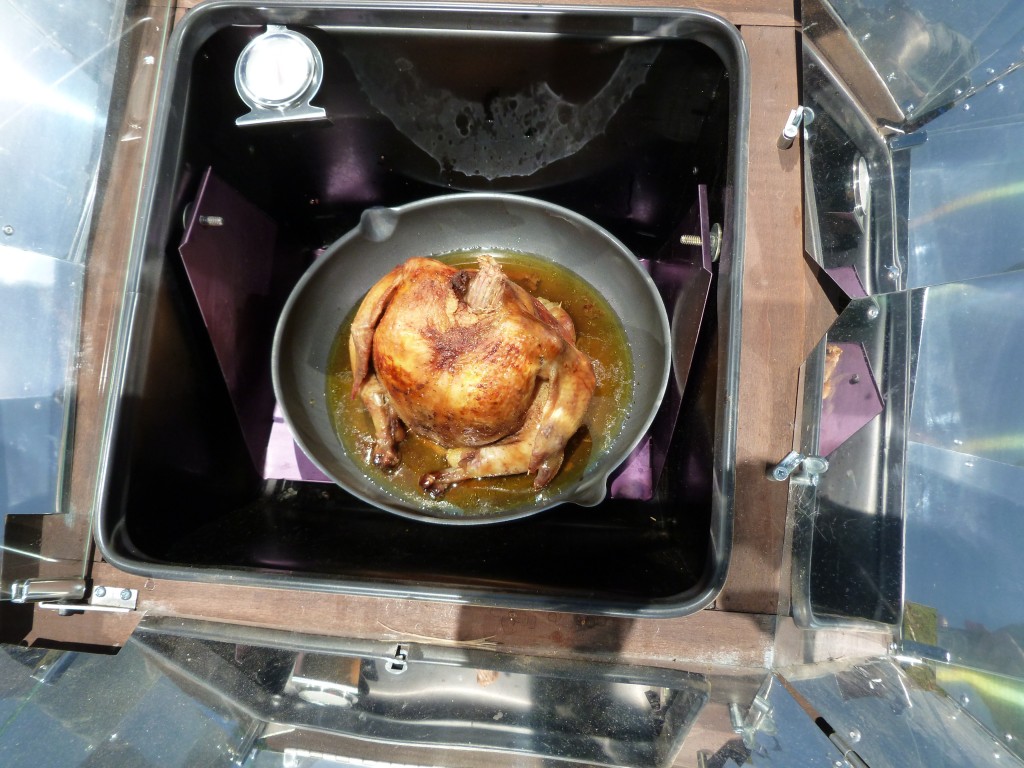 Yes, that is a whole chicken roasting in a Sun Oven.  So pick a recipe and let's get started.
So Easy!
So Good!
So Solar!
Thanks for solar cooking with Sunshine On My Shoulder.