This is a solar cooking recipe.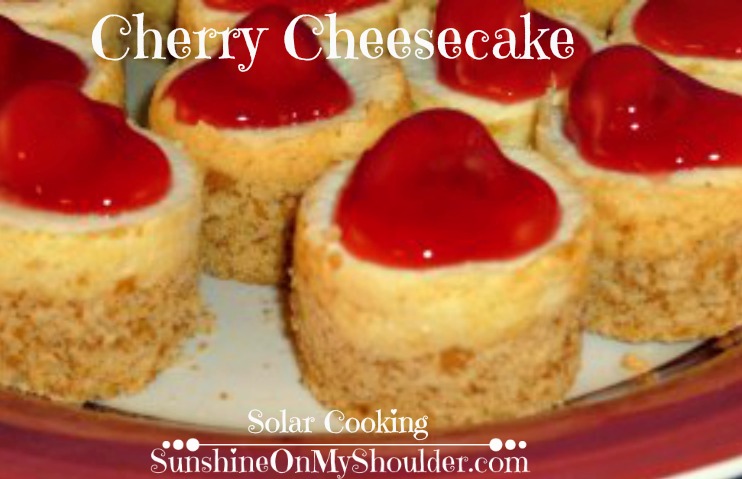 I love cherry cheesecake. I have a really great little cheesecake pan. It makes individual sized cheesecakes. It looks similar to a cupcake pan; but, like any other cheese cake pan, the bottoms of the little cups come out, and you have – voila! – tiny little cheesecakes.  These little cheese cakes are easy to make and make a wonderful presentation at potlucks; for guests; or just for family. And, because they are solar baked, that is another reason that these delicious gems will be marveled over.
Cheesecake
(Recipe from the box of the Norpro Mini Cheesecake Pan)
1 (12 oz) pkg vanilla wafers or your favorite cookie

2 (8 oz) pkgs cream cheese

3/4 cup white sugar

2 eggs

1 1/2 tsp vanilla extract

Pie filling or fruit garnish
Pre-heat the solar oven while preparing the ingredients.  Lightly grease the tins
Crush the vanilla wafers, evenly place the crushed wafers into each tin.
In a mixing bowl, beat cream cheese, sugar, eggs, and vanilla until light and fluffy.  Fill each tin with mixture, almost to the top.  Bake in solar oven under brown and crust pulls away from side of pan, about 2 – 2 1/2 hours. (In kitchen oven, bake for 15 minutes at 350 degrees).
Cool slightly.  Remove from pan.  Finish cooling and top with pie filling or fruit garnish.
I used half of the mixture in the mini cake pan and half in a regular cheesecake pan.  Even in the solar oven, the cheesecake browned very nicely.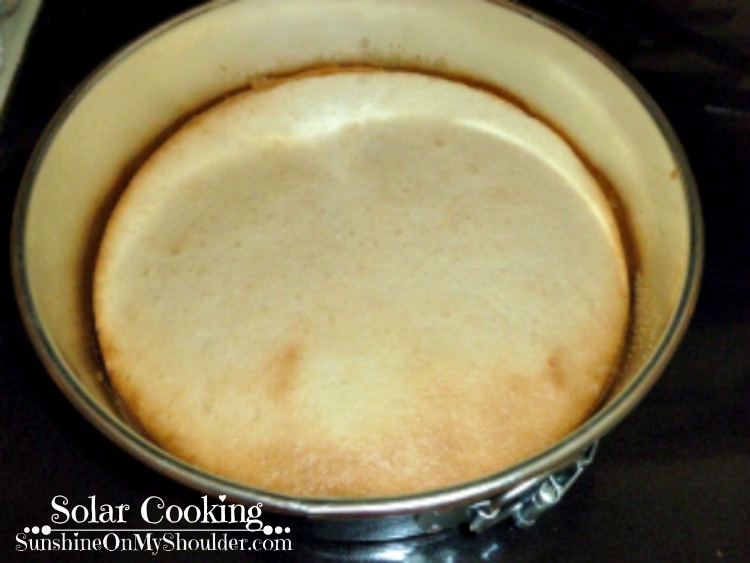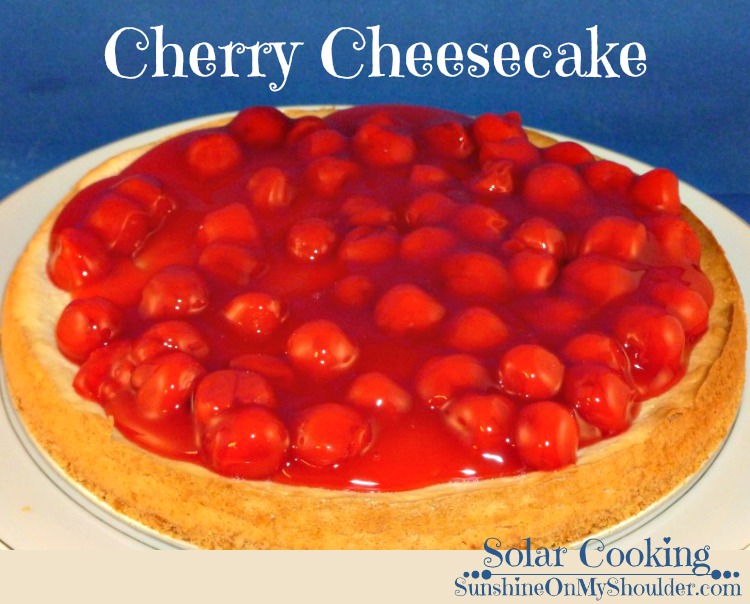 Isn't that a beautiful cheesecake. I would be proud to serve that to any of my guests. Have you tried to make a cheesecake yet?