Who doesn't love cookies? Here are 5 solar oven recipes for cookies for you to try.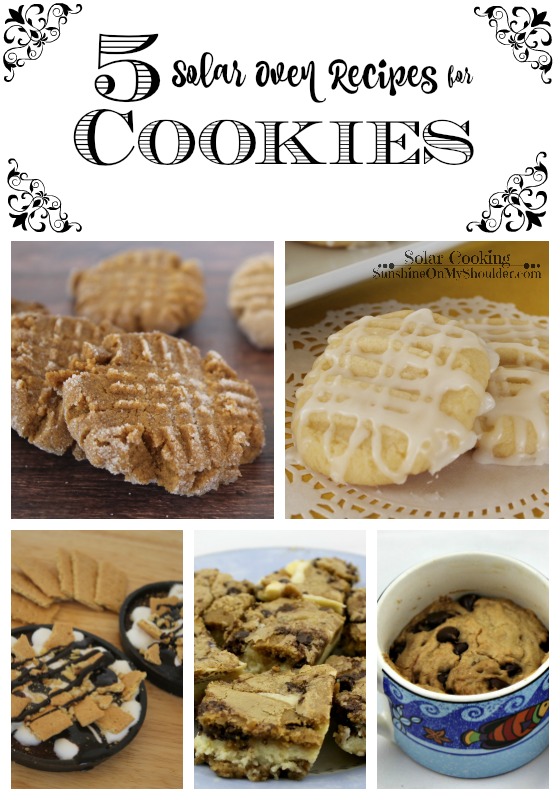 Love fresh hot cookies right from the oven, but don't want to turn on the oven just to bake those cookies?  Why would you? Turning on the oven – especially in the summer time — adds heat to the kitchen and forces the air conditioner to work even harder. To learn why you should solar cook, read 5 Benefits of Solar Cooking.
Here are 5 solar oven recipes for cookies.
These Easy Peanut Butter Cookies only need 4 ingredients. And they can even be made gluten free if needed.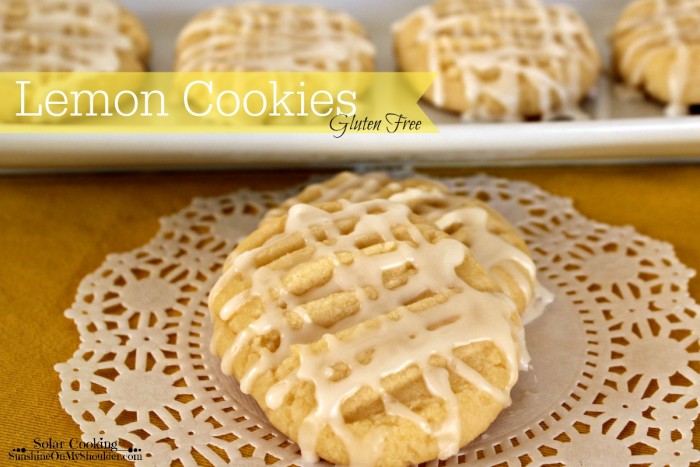 You would never know that these lemon cookies are gluten free. They are light but crispy, with a tart lemony flavor.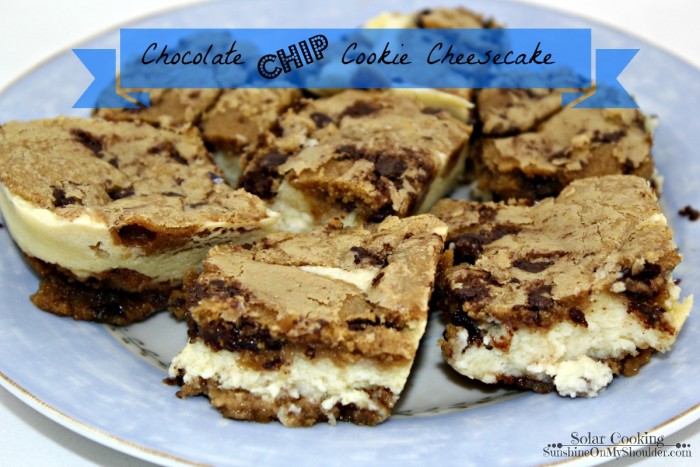 Chocolate chips and cheesecake — a winning combination in my book.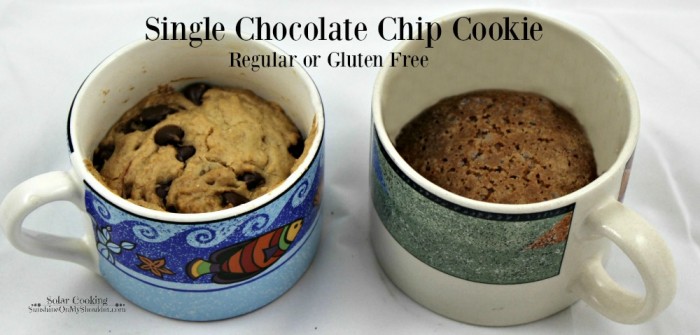 When you just want a cookie, but don't want to make a whole batch, make this Single Chocolate Chip Cookie in your solar oven. One version is even gluten free.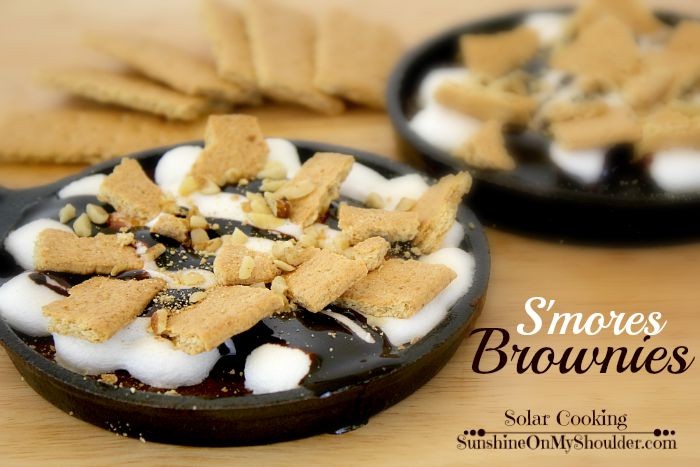 Inspired by a favorite childhood classic, the S'mores Brownie is a pan full of brownie topped with marshmallows and graham crackers. It is large enough (and sweet enough) to share. But just in case you don't want to share, you might want to make two!!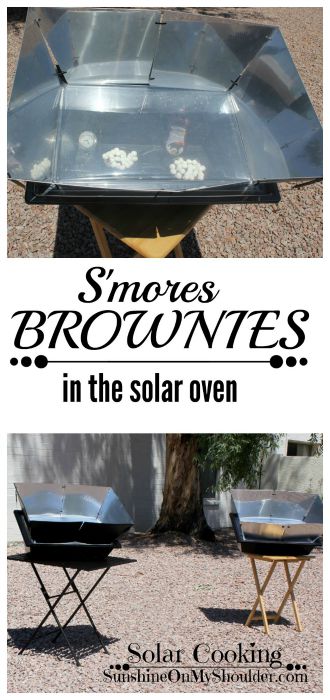 The Smore's Brownies were baked in the Sport solar oven. Don't be fooled by thinking a solar oven won't bake cookies. Cookies are awesome baked in a solar oven. And as an added benefit, you won't heat up your kitchen.  So bake up a batch of cookies and tell me about them in the comments below.
So Easy!
So Good!
So Solar!!
Like the cookies? Please leave a comment below.