Last week my neighbor was discussing s'mores on Facebook.  She and her friends were discussing the merits of s'mores heated in the oven or microwave, but my thoughts immediately turned to the solar oven.  How simple!  Why hadn't I already thought of sharing How to Cook S'Mores in a Solar Oven with y'all?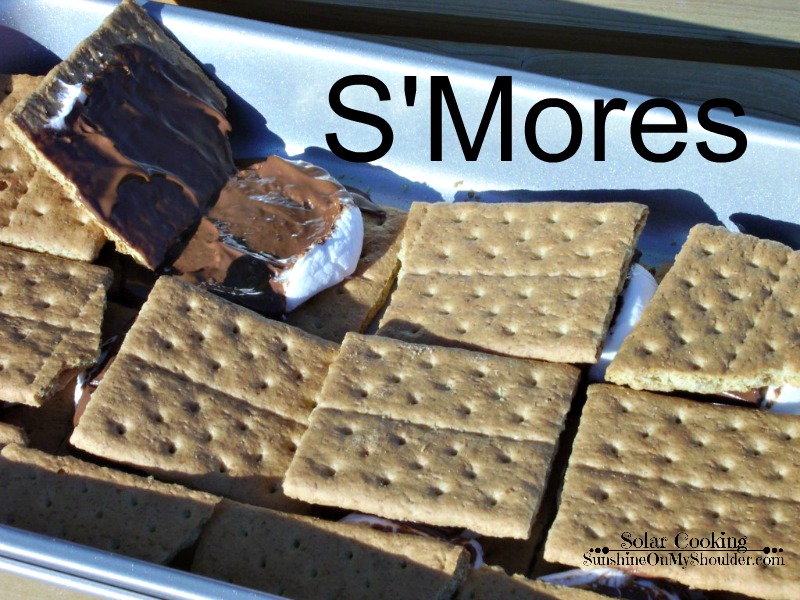 It was already getting late in the afternoon on a cool day when we decided to put out the GSO.  (You can tell by the long shadows in the picture)
How to Cook S'Mores in a Solar Oven
We only let the oven pre-heat for about 10 minutes because we were getting anxious to have our treat.
Graham crackers
Marshmallows
Chocolate bars
I put a layer of graham crackers in the bottom of a cookie pan.  Since I only had large marshmallows, I cut them in half and put a piece on each cracker.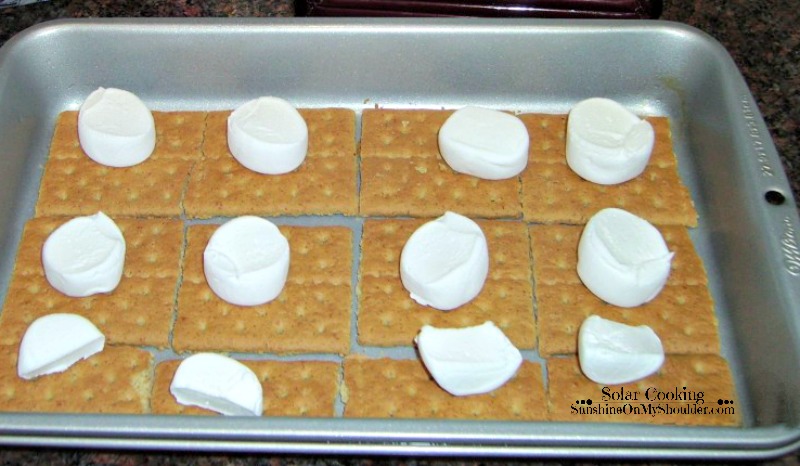 And then into the GSO to heat.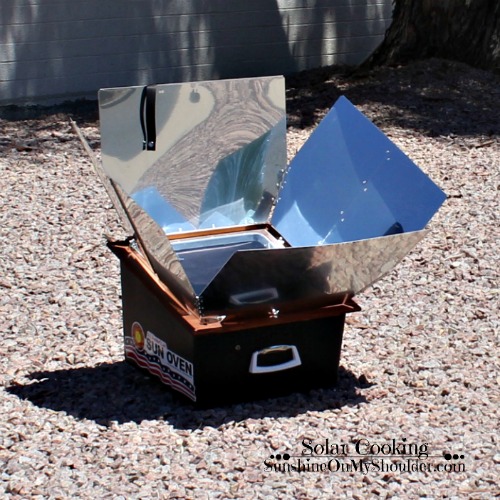 The time it takes to cook in a solar oven depends on the type of oven you are using, how focused it is to the sun, and the sky conditions. I thought that the marshmallows would take a bit longer than the chocolate to melt.  In fact the oven just didn't have time to get really hot that day, and it took longer to get the marshmallows hot than I had thought.
Go here for more information on How Long it Takes to Cook in a Solar Oven.
But finally the marshmallows warmed up, and we added pieces of chocolate, and added another layer of graham crackers.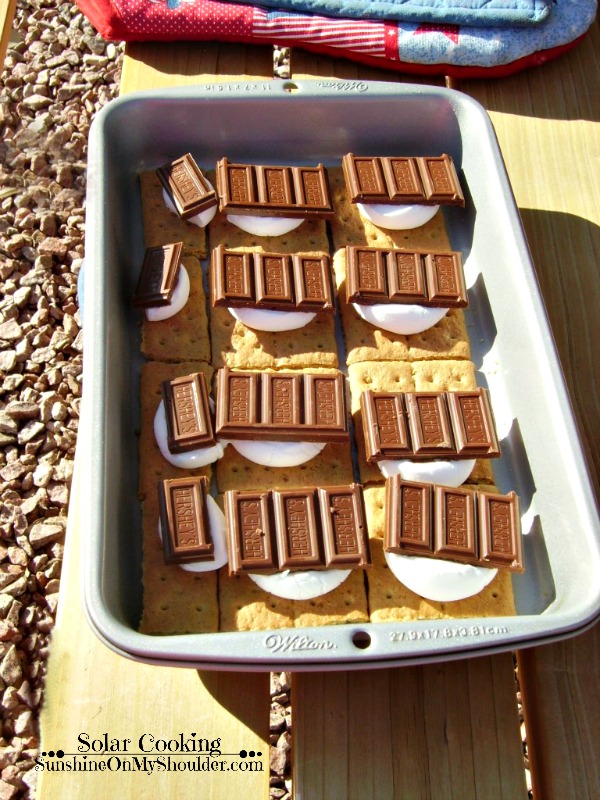 After another 15 minutes in the GSO, the marshmallows were warm and gooey and the chocolate was melted.
Solar Cooking!
So Easy!
So Good!
So Solar!
Thanks for solar cooking with Sunshine On My Shoulder.