Sunflair Solar Ovens
now has a new miniature version, called appropriately, the Sunflair Mini Portable Solar Oven
. I made  Stacked Turkey Enchiladas last week in this oven.
.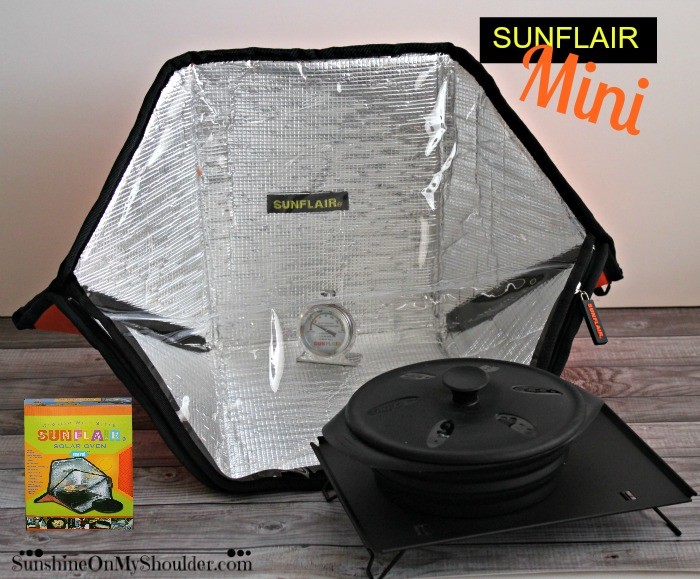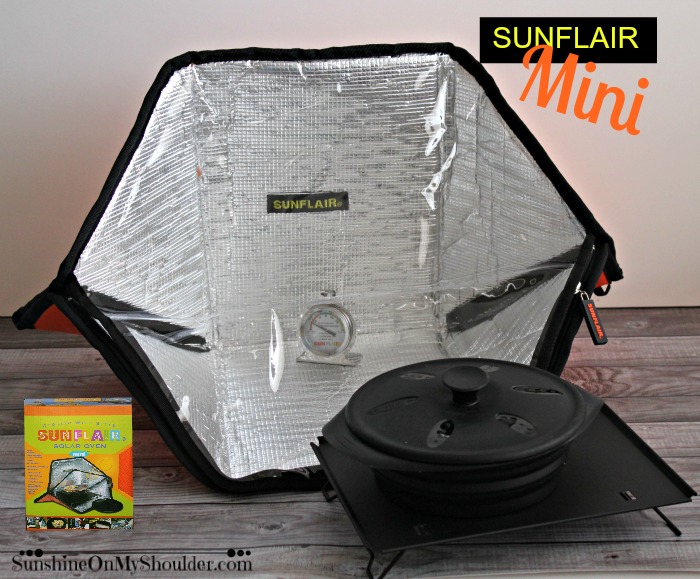 One of the best advantages of solar cooking is that it can be done almost anywhere. Without the need to carry heavy, cumbersome, and expensive fuels, a solar oven can be carried to the top of Mount Everest. A solar oven can be set up on the bow of a sail boat or on the soccer field sideline. A solar oven can be used on "no burn" days in the forest. But many solar ovens are just too large and heavy to carry to the top of the mountain or backpack into the woods. For that, you need a smaller portable solar oven.
The Sunflair is a compact, soft, foldable solar oven that folds up into its own tote bag. It is small enough to carry with you anywhere. But now Sunflair has introduced the Sunflair Mini. It is half the size of the original Sunflair, but with all of the benefits.
It uses only the free energy from the sun.
It is ecologically friendly.
It is lightweight and portable It weighs only 8 oz and folds down into its own tote bag, about the size of a three ring binder. The entire kit together only weighs in at 2 pounds.
Food can be left unattended and it will not burn.
Temperatures range from 210º – 260º
The Sunflair Mini comes with a solar oven thermometer; a trivet which doubles as a baking sheet; a collapsible silicon pot; and the tote bag. The collapsible pot is truly amazing. You won't have to worry about finding a cooking utensil. The small size makes it perfect as an emergency resource for bug-out-bags and power grid failures.

If you would like to own your own Sunflair Mini, go to Sunflair Mini Portable Solar Oven
.
Disclaimer: Sunflair provided a Sunflair Mini Solar Oven for review. However, all opinions are my own. Sunflair also provided a Sunflair Mini Solar Oven to giveaway.