Fudge is an easy treat to make in a solar oven.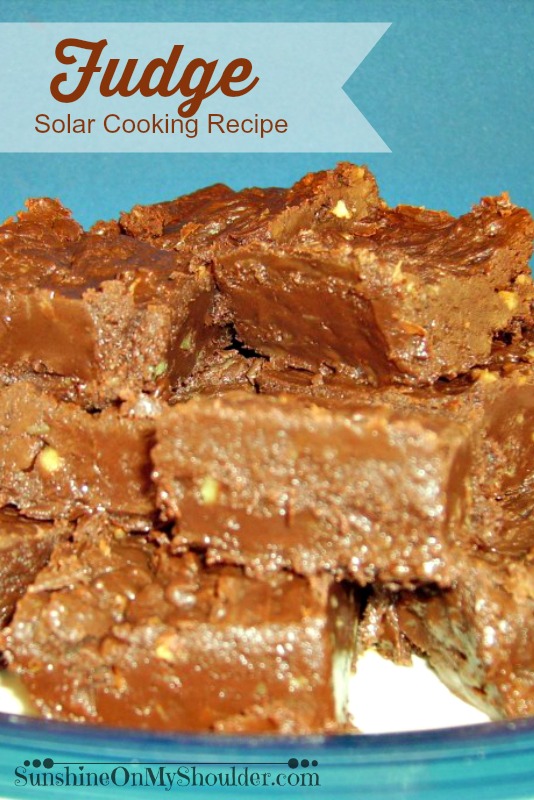 Fudge – so creamy and so sweet and so good!  I usually think of fudge as a Christmas goodie or a treat from a specialty shop.  But the truth is that fudge is really easy to make and the solar oven makes it even easier. 
This easy fudge can be made on a sailboat in the middle of the ocean, or out on the mountaintop, or camping by the lake, or in the middle of a power outage with just a few simple ingredients.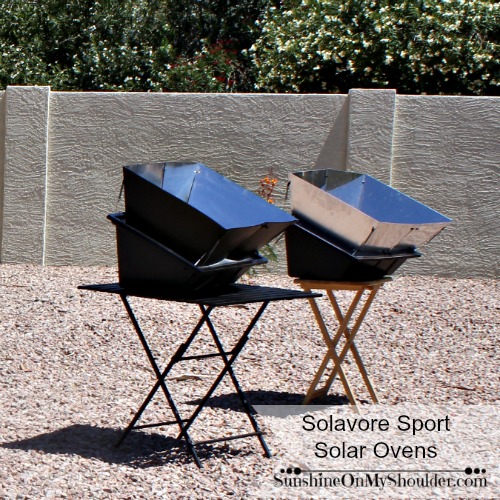 I cooked my Fudge in a Solavore Sport Solar Oven.
Review of the Solavore Sport Solar Oven
The time it takes to cook in a solar oven depends o how hot the oven gets and that depends on several factors, including the type of oven being used, the weather, and how focused the oven is to the sun. To learn more, read How Long Does It Take to Cook In a Solar Oven.  My fudge cooked for about an hour and 15 minutes under sunny skies.
Sunshine Solar Fudge
3 cups semisweet chocolate chips

1 (14 oz) can sweetened condensed milk

1/4 cup butter

1 cup chopped walnuts or pecan (opt)
Pre-heat solar oven while preparing the ingredients.
Pour sweetened condensed milk into a pan.  Chop the butter into pieces and add to the pan.  Add the chocolate chips.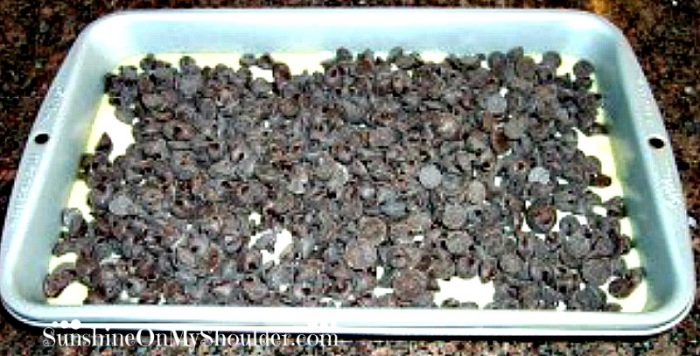 Place into the heated solar oven for approximately 1 hour (until the chocolate chips and butter are melted).  Remove from the solar oven.  Add chopped nuts.  Stir, stir, stir until everything is mixed well.  Let cool until set. (Can be placed in the refrigerator to set if desired).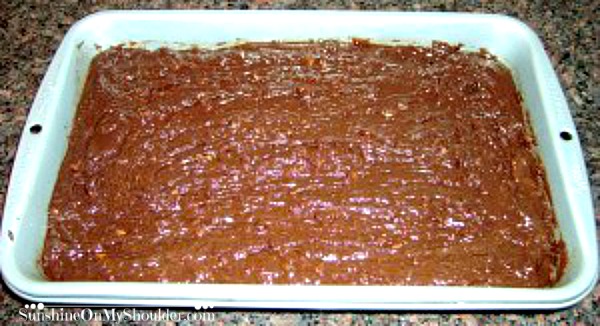 Do you love fudge? I would love to hear your thoughts and comments, so leave me a message.
Thanks for solar cooking with Sunshine On My Shoulder.