2016 was a great year for solar cooking. Here are my 9 best solar cooking recipes 2016, including breads, cake, sandwiches, cookies, and more. These were the 9 most popular recipes.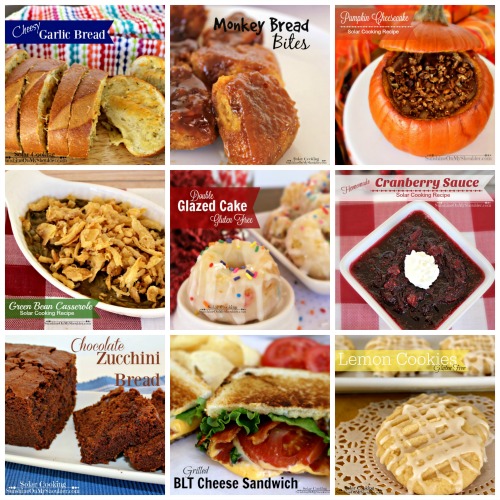 In no particular order, here is another chance to enjoy my 9 Best Solar Cooking Recipes 2016 .
9 Best Solar Cooking Recipes 2016
This simple to make Cheesy Garlic Bread was baked in a Solavore Sport Solar Oven. It is a quick way to spark up a store bought loaf of French Bread to go with your solar cooked meals.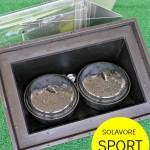 We love Monkey Bread Bites. It is a Christmas tradition at our house, but we make it all year long. This recipe is so easy that I cooked it in the Haines Solar Cooker.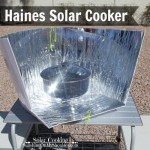 Pumpkin Cheesecake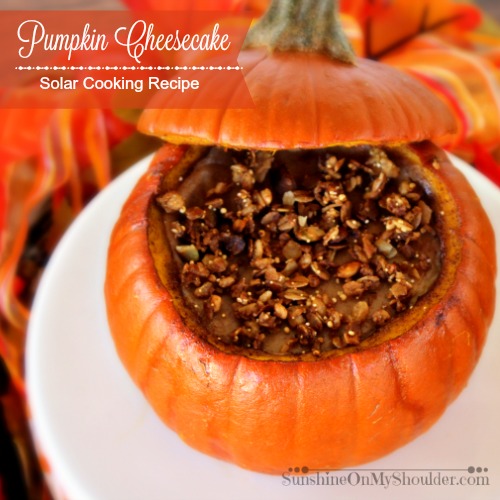 Pumpkin Cheesecake baked in a pumpkin shell not only tastes heavenly, it is also a very lovely dessert centerpiece on a Fall party table. Pumpkin Cheesecake was baked in a Solavore Sport Solar Oven.
Green Bean Casserole

A favorite on my holiday dinner tables, Green Bean Casserole is an easy side dish to prepare in your solar oven if the kitchen oven is occupied. Green Bean Casserole was baked in a Sunflair Solar Oven.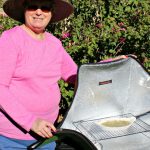 Double Glazed Cake
Need something just a little bit extra special? This Double Glazed Cake makes people ask if it was really cooked in a solar oven. Yes it was! It was baked in a Solavore Sport Solar Oven. P.S. It tastes like a donut and it gluten free.
Homemade Cranberry Sauce
Homemade Cranberry Sauce adds a special touch to any holiday dinner. Homemade Cranberry Sauce was made in the All Season Solar Cooker.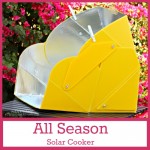 Chocolate Zucchini Bread
Who doesn't love Chocolate Zucchini Bread? Rich and moist and chocolaty, it goes fast at our house. Chocolate Zucchinin Bread was baked in an All American Sun Oven.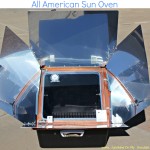 Grilled BLT Cheese Sandwich
Grilled BLT Sandwich was one of four sandwiches grilled on the Solsource Solar Grill.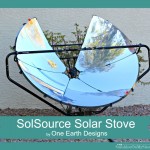 Lemon Cookies
Rich and tart, these Lemon Cookies are also gluten free. Lemon Cookies were baked in a Solavore Sport Solar Oven. This picture was one of five winners in a food photography contest by Crowdtap Photos.
Which one of my 9 Best Solar Cooking Recipes 2016 did you like the most? Or maybe your favorite isn't listed here. Please leave me a message to tell me which one is your favorite. And please stay tuned to see what 2017 brings.
Thanks for solar cooking with Sunshine on my Shoulder. I appreciate your support.