An easy way to cook your corned beef brisket for St Patrick's Day this year is to roast it in a solar oven.  Since we don't care for cooked cabbage, I cook mine with carrots, potatoes, and onions. You don't HAVE to have the cooked cabbage, do you?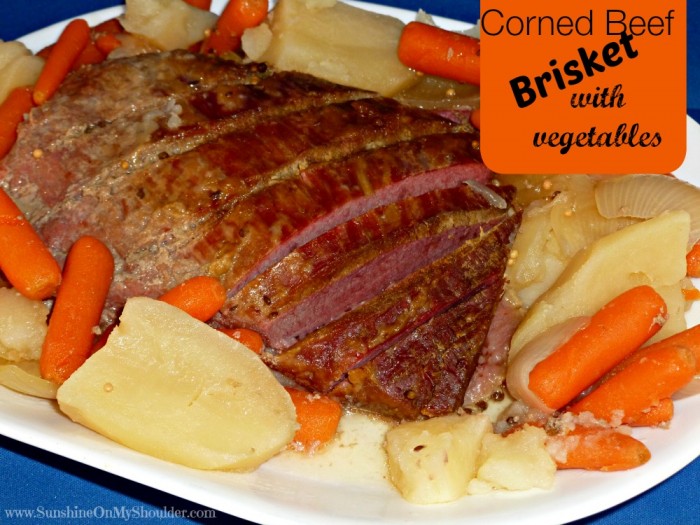 Corned Beef Brisket
The recipe for corned beef brisket is really easy.  I placed the corned beef and the spices that came with it and about 1 cup of water into a large stock pot and placed it in the solar oven about 9 a.m.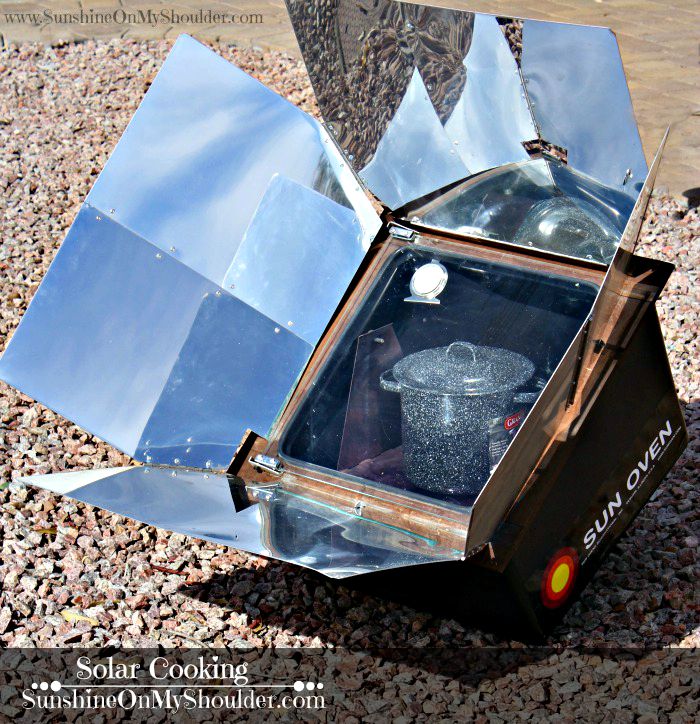 Because I used such a large pot, I cooked my brisket in the Global Sun Oven or GSO.  The time to cook in a solar oven will vary depending on how hot the solar oven gets. And that depends on multiple factors including the type of cooker you are using.  Read How Long Does It Take to Cook in a Solar Oven for more information.
I cooked the brisket about 3 hours. Around noon, I added in the carrots, potatoes, and onions and continued cooking until 3:30 p.m.
Then I placed the pot into the wonder oven until dinner time.  When I went to take the pot out of the wonder oven at 6 pm, I needed potholders because the pot was still so hot.  The beef was tender and the vegetables were perfect.
Here are other similar recipes for you to try.
Thanks for Solar Cooking with Sunshine On My Shoulder.