Last year, I was fortunate enough to review several of the most popular solar ovens on the market. Some of these were sponsored posts, but some were not. In any event, all were my own personal opinion. As it would turn out, those reviews, plus a couple from previous years turned out to be my most popular posts of the year.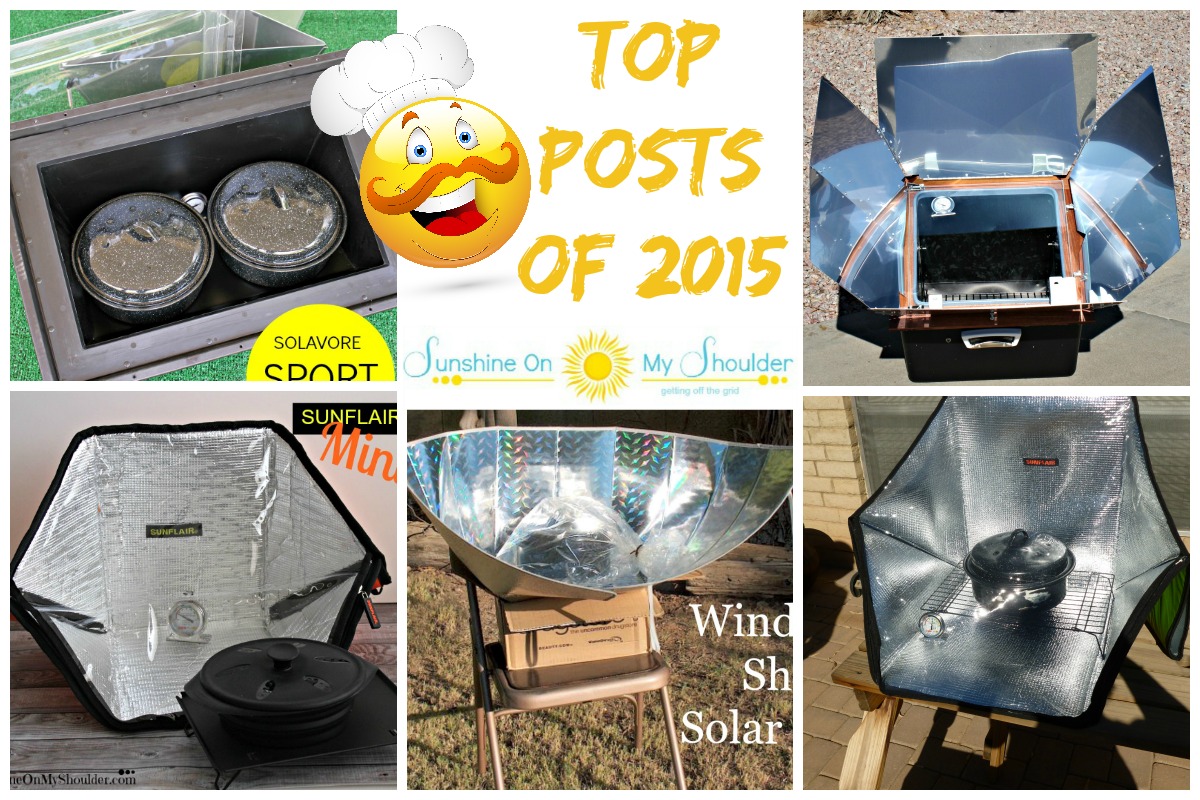 In case you missed them, here are five solar oven reviews.
Five Solar Oven Reviews
The Solarvore Sport was previously known as the SOS Sport. This great oven was nearly lost to the solar cooking world when SOS stop making them. Luckily for all of us, Solavore stepped in and the Sport is back on the market. I love this oven because the base is large enough to hold two pots side by side. So I can cook a main dish and a vegetable (or a dessert or bread) at the same time. Because it has a wide base (that can be flipped up the other way in winter), and because the reflectors are removable, the Sport is very stable in the wind. Also, the base is wide enough to hold a regular 9×13 baking pan. See the full review at Sport Solar Oven.
The All-American Sun Oven ( and the previous model the Global Sun Oven or GSO) is probably the most widely known solar oven on the market. I like the AASO because 1) the large reflectors fold down for easy storage; 2) it can be adjusted to accommodate different positions of the sun; 3) the leveler tray inside keeps the food level; and 4) it is deep enough to hold a large stew pot.  See the full review of the AASO.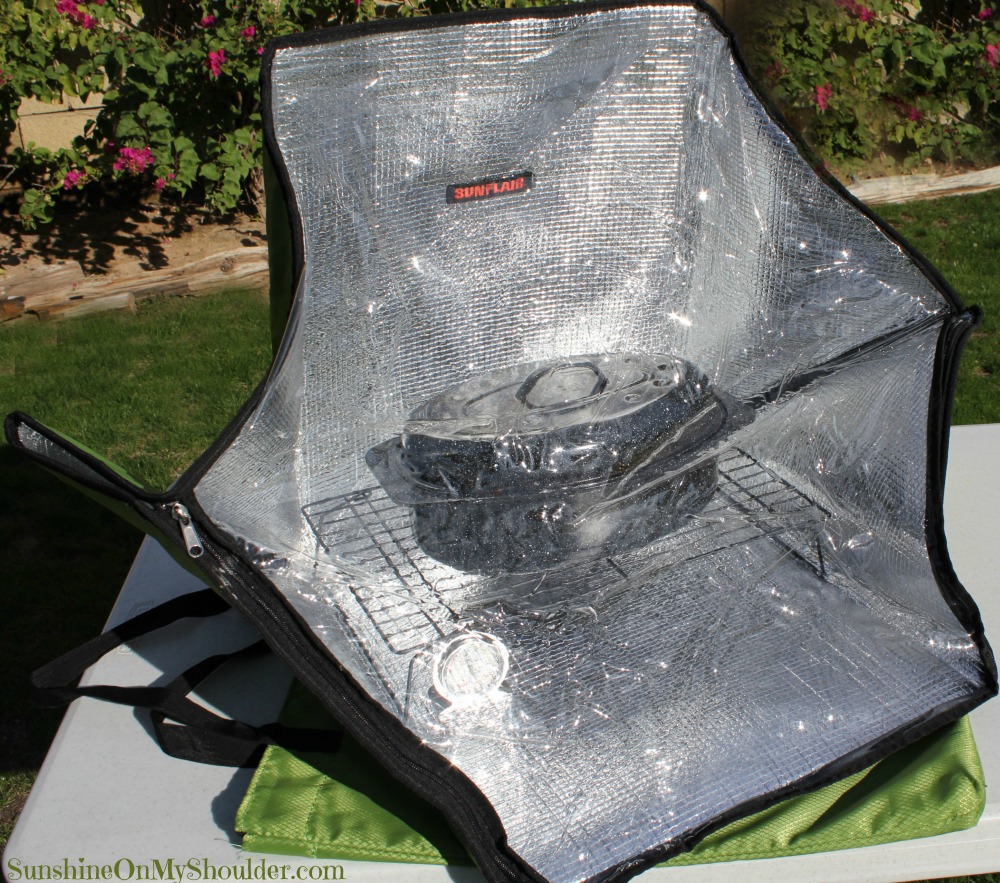 When I saw my first Sunflair, I knew immediately that I had to have one.  The Sunflair is lightweight, flexible, and folds up in a small carrying bag. It comes with racks, collapsible pots, and a temperature gauge. Although it doesn't get as hot as either the Sport or the AASO, it does cook, so if you need something small and compact, this is your oven.  See the full review at Sunflair Solar Oven Review
The Sunflair Mini is just like the original Sunflair.  I thought the Sunflair was small, but the Mini is only half as big! And yet it still cooks!!  It folds up into a bag about the size of a piece of paper, and comes with a rack, collapsible pot, and a thermometer. You can take it almost anywhere. You can keep it in your car for emergencies, heating up lunch at a job site, or just for impromtu tailgate parties. See the full review at Sunflair Mini Solar Oven.
The windshield shade cooker was my first solar cooker. I still use it and show it at all of my demos as a great emergency cooking solution.  It is inexpensive, available almost everywhere, folds up and is portable, and will cook and heat water. See my review here
Those were my five solar oven reviews last year.  I look forward to bringing you more reviews, more recipes, and more rocking reports this year.
Tell me what you think of these ovens or any other solar cookers that you have used, seen, or heard of.  Let's share the knowledge. Leave a comment.