It is Spring and with Spring comes Easter and bunnies and eggs and ham. We always have a ham for Easter dinner. It is as traditional for us as turkey at Thanksgiving. And with that ham, I usually serve baked beans, either potato salad or cheesy potatoes, hot rolls, and desserts.  Our favorites are Pineapple Coconut Poke Cake and Strawberry Shortcake. Most of these, including the ham, can all be cooked in your solar oven. But we also have several Outdoor Smokers
, and so for us, a traditional Easter ham simply must be smoked.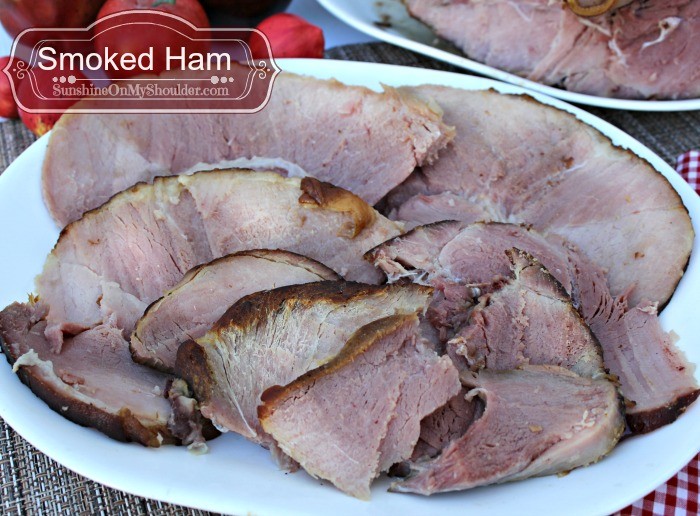 Here is how to smoke a ham.
How to Smoke a Ham
Smoked ham has a smokey flavor that adds an additional dimension of flavor that cannot be described as anything other than earthy.
Ingredients
1 medium sized, pre-cooked, shank ham (about 11 - 13 lbs)
Do not use a spiral cut ham.
Instructions
Rinse and dry the ham.
Place into a heated smoker.
Be sure to keep the smoker temperature between 180 - 220 degrees by adding more hardwood chunks and charcoal when needed. Also remember to keep the water pan full.
Smoke the ham really slow.
Smoke the ham about 5 - 6 hours until the meat is pulling off of the bones.
Read more for complete instructions on how to
light and use a charcoal smoker
.
If you don't have a smoker, ham is delicious cooked in a solar oven
Tell me how you cook your ham.  Smoked? Solar oven? Crock Pot? Oven?