Disclaimer: Complimentary tickets were provided by Old Town Trolley Tours for the review. However, all opinions are my own.
Going to San Diego? Be sure to take a ride on the Old Town Trolley Tours. We were in San Diego recently and decided to take ride on the Old Town Trolley Tours.  The tour is designed as a hop on/hop off excursion. With 11 trolley stops on the route, a two hour tour can last all day. Jump off where ever you like. Stay as long as you like. Hop back on whenever you like and continue on your way.  Just be sure you make it back to the trolley stop before the last trolley of the day passes by.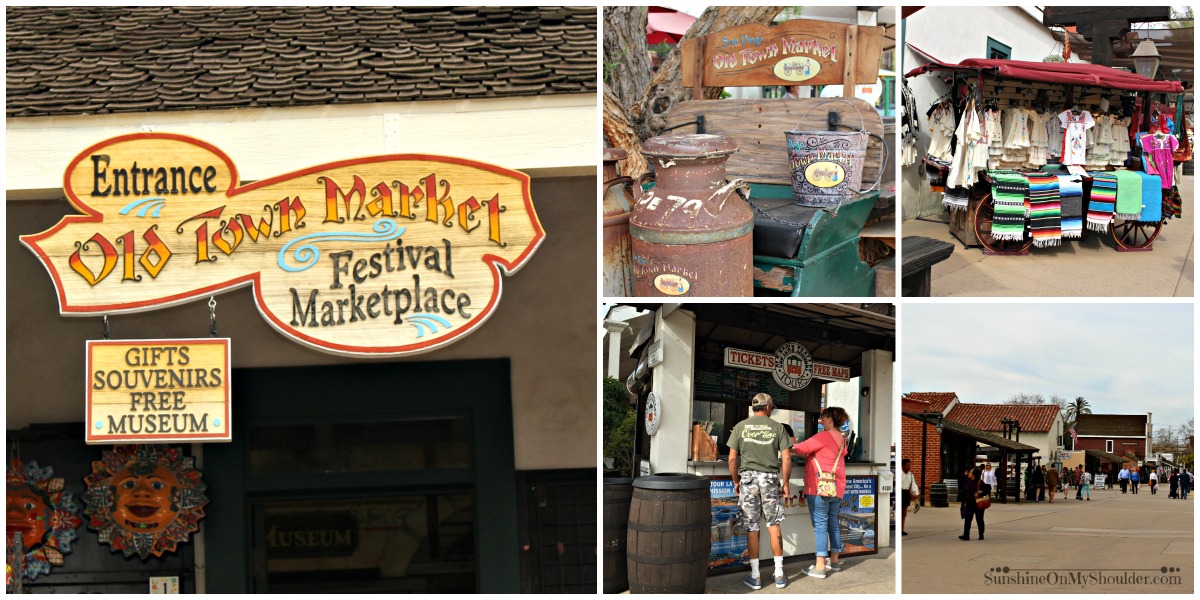 You can select from a variety of Old Town Trolley Tours. We chose the ride thorough downtown San Diego.   We boarded our tour in Old Town.  Old Town is truly the oldest part of San Diego, the very beginning of the town.  Walking in Old Town is like walking through history. There are historical buildings and artifacts; open air markets; music and restaurants.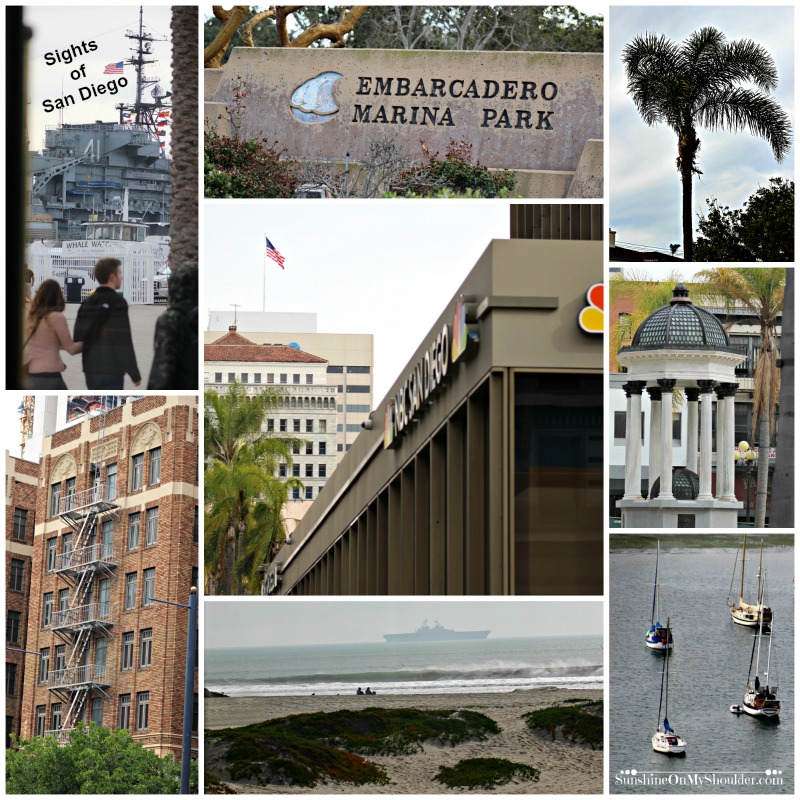 Old Town Trolley Tours makes sure you see the best of San Diego. As the trolley maneuvers through the congested streets on downtown San Diego, a rider is free to enjoy the sites and even welcome to take a few photos.  Driving past the Embarcadero and Midway Aircraft Museum, driving past the beach with ships in the bay; drivings past boats at the marina, all tell the story of coastal San Diego.  On the day  we were there, it was a cool, windy overcast day. As the waves pounded the nearly empty beach, the ship in the bay slipped past like a ghost in the night.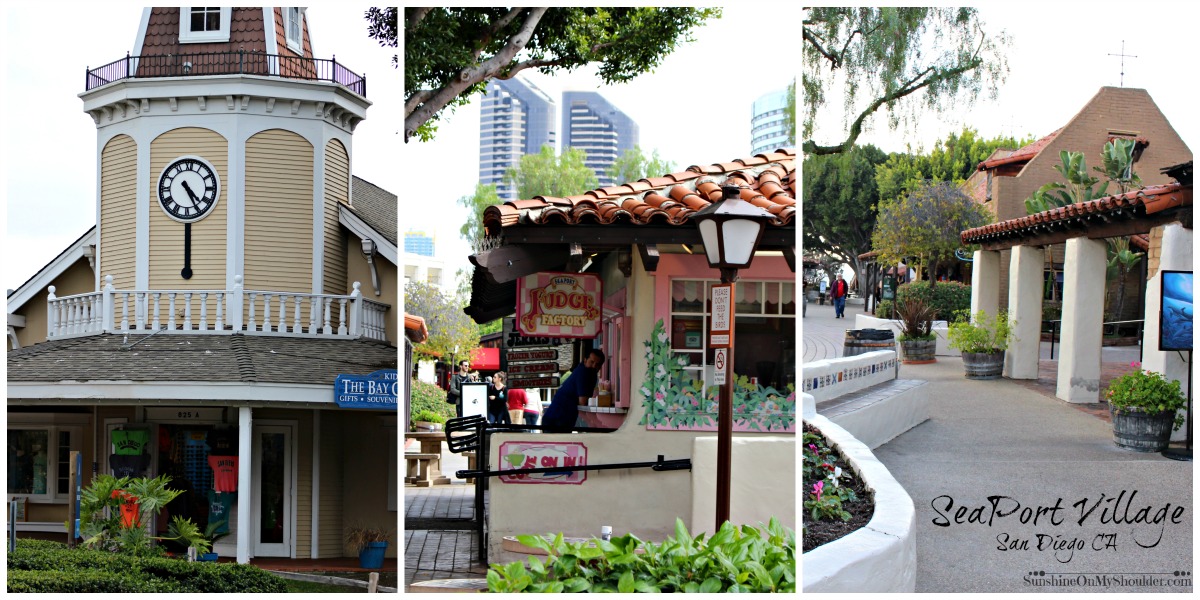 What trip to San Diego would be complete with a visit to Sea Port Village? As our Old Town Trolley Tours made its way through the village, I took the opportunity to snap a few pictures. A few of our trolley companions took the opportunity to hop off and enjoy the village in person and grab a slice of fudge.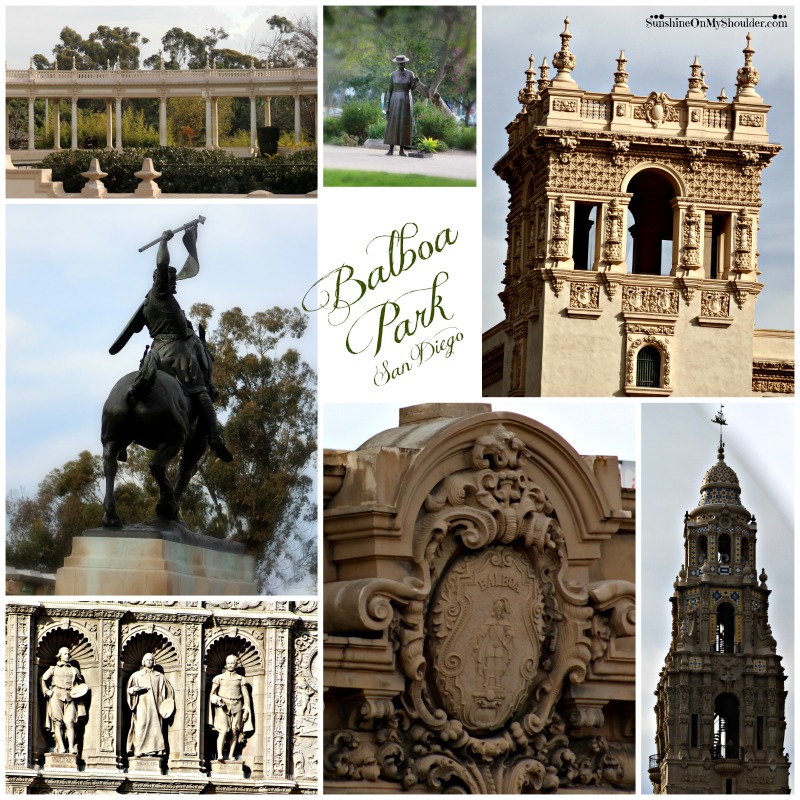 On and on we traveled, over the Coronado Bridge and out to Coronado Island, before finally making it back to Balboa Park. Lush and green, the 1000+ acres of of parkland features numerous statues and 15 beautiful museums.  Many of these were built in the ornate Spanish Colonial Revival  style of architecture- exquisite in detail and lovely to look at.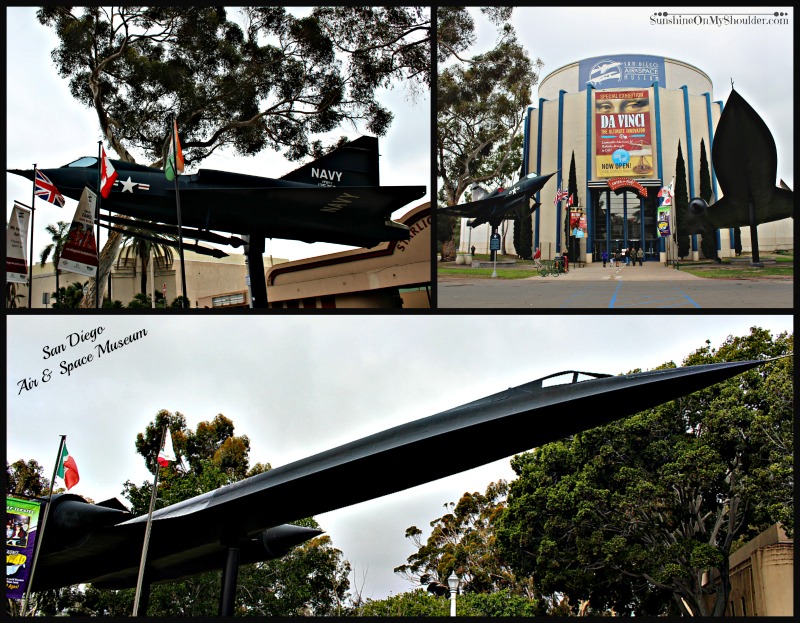 If you are interested in airplanes, this is the place to visit. The San Diego Air & Space Museum is located in Balboa Park. Our Old Town Trolley Tour swung through the parking lot so that we could see the static displays of these two historic planes – the Blackbird and the Sea Dart. The planes are absolutely huge but also have a sleek style and grace. One can only wonder what it would be like to take flight in such powerful aircraft.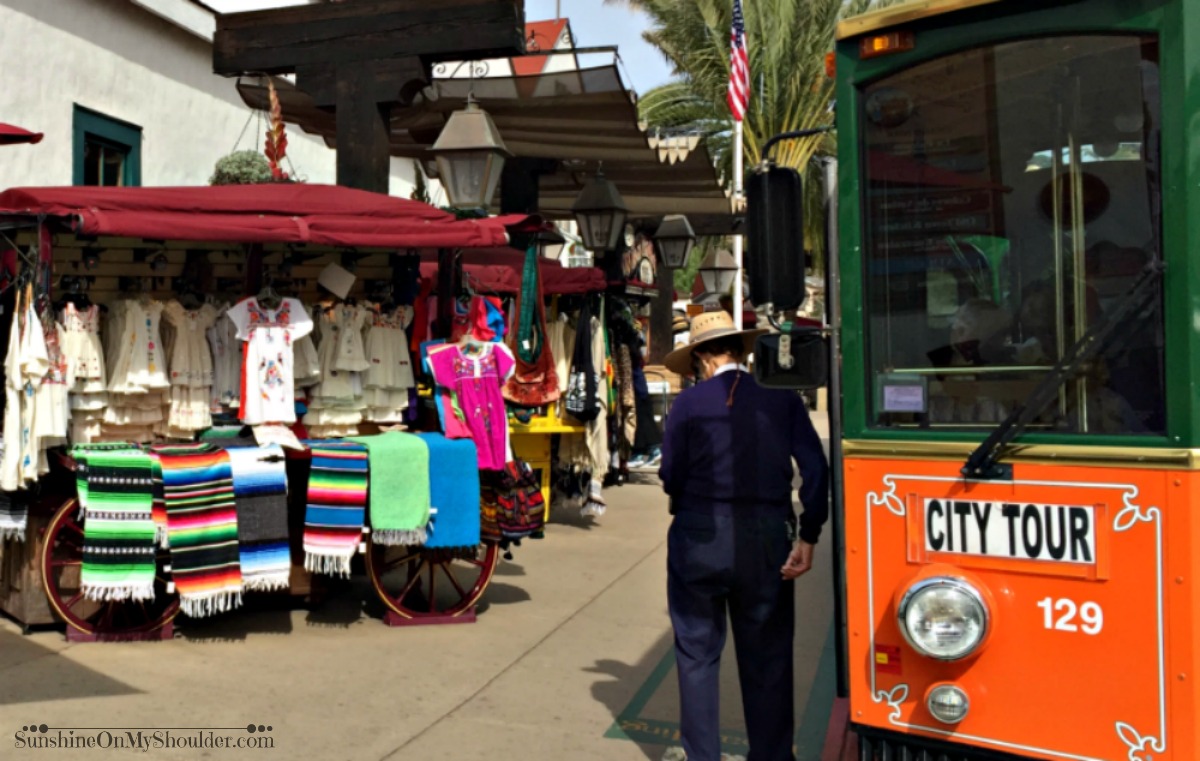 All too soon – wow that two hours went fast! – we were back at our original Old Town Trolley Tours stop in Old Town.  The trip was fun, and full of facts and trivia about San Diego.  If you would like a ride on the Old Town Trolley Tours, click here for more information.
To see even more pictures from our trip on the Old Town Trolley Tours, visit A Merry Old Woman Old Town Trolley Tour.
I would love to hear about your trip on the Old Town Trolley Tours in San Diego or any of the other five cities that they serve. So leave me your story in the comments.
All photos used in this post were taken by Merry on the trolley tour.  Thank you for visiting Sunshine On My Shoulder.  Please see my Facebook, Twitter, Instagram, or Pinterest pages, or join my newsletter.
Disclaimer: Media tickets for the Old Town Trolley Tour were provided for review of this attraction. However, all opinions are my own.