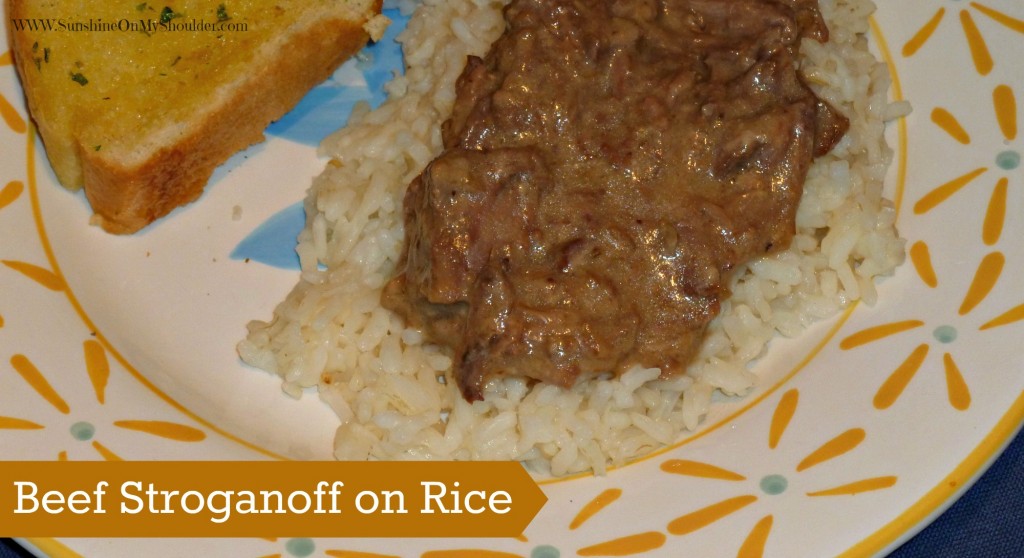 Beef Stroganoff on Rice is a solar cooking recipe.
One of my favorite things is beef stroganoff.  I have a great little slow cooker recipe that I have been using for about 30 years. It is hearty enough to serve for supper on a cold winter's night, but light enough for supper on a hot summer's eve.  It is down home enough for a family supper but can be elegant enough for a company dinner.  It is soft enough to serve to convalescents recovering  from all manners of ailments, yet gives a full firm meal.    It is easy, cheap, and delicious — and it also converts to solar cooking with absolutely no adaptations. I cut this wonderful recipe out of the newspaper, from an article on favorite dishes that local firemen were cooking at the fire station.
Beef Stroganoff

1  lb beef stew meat, or roast cut into chunks

2 cans cream of mushroom soup

1 pkg of dry onion soup mix

1/2 can (about 3/4 cup) of water
Pre-heat the solar oven while preparing the recipe.  Cut the meat into small chunks and put into a pan.  Add the cream of mushroom soup, the dry onion soup mix, and water.  Cover and place in the solar oven.  I like my meat very tender, so I put this out early and let this simmer for a long time, about 3 hours.  Here is the Solavore Sport Solar Oven.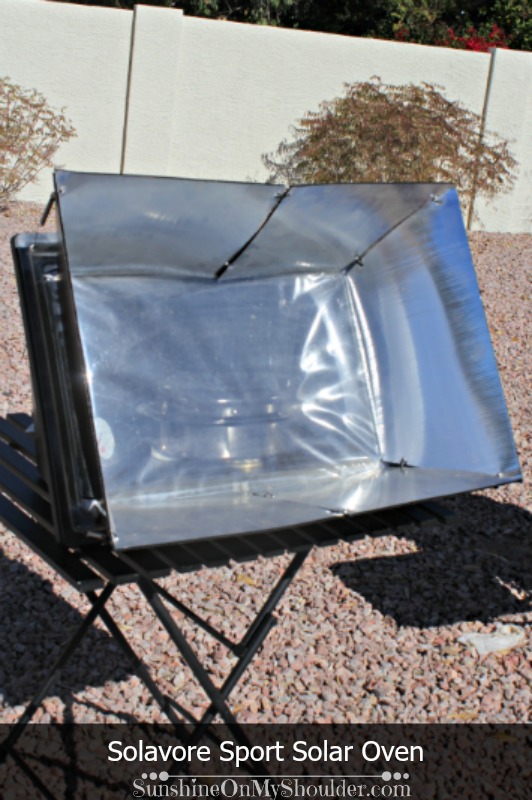 The time it will take to cook will vary depending on how hot the oven gets. For more information on How Long Does It Take to Cook in a Solar Oven, click here.
Remove from solar oven.  Use forks or a potato masher to separate the chunks into small pieces of meat, and stir to combine all of the meat into the sauce. Serve over cooked rice or noodles.  Leftovers are delicious served over a baked potato.
If  you like it chunky, leave the chunks.
If you like it saucier, add another can of cream of mushroom soup with a little water.
If you like it meatier, add another 1/2 pound of meat.
Chicken can be substituted for beef.
Beef Stroganoff can be served over rice or pasta or noodles.
Here is another look at my Beef Stroganoff. This time I served it over noodles.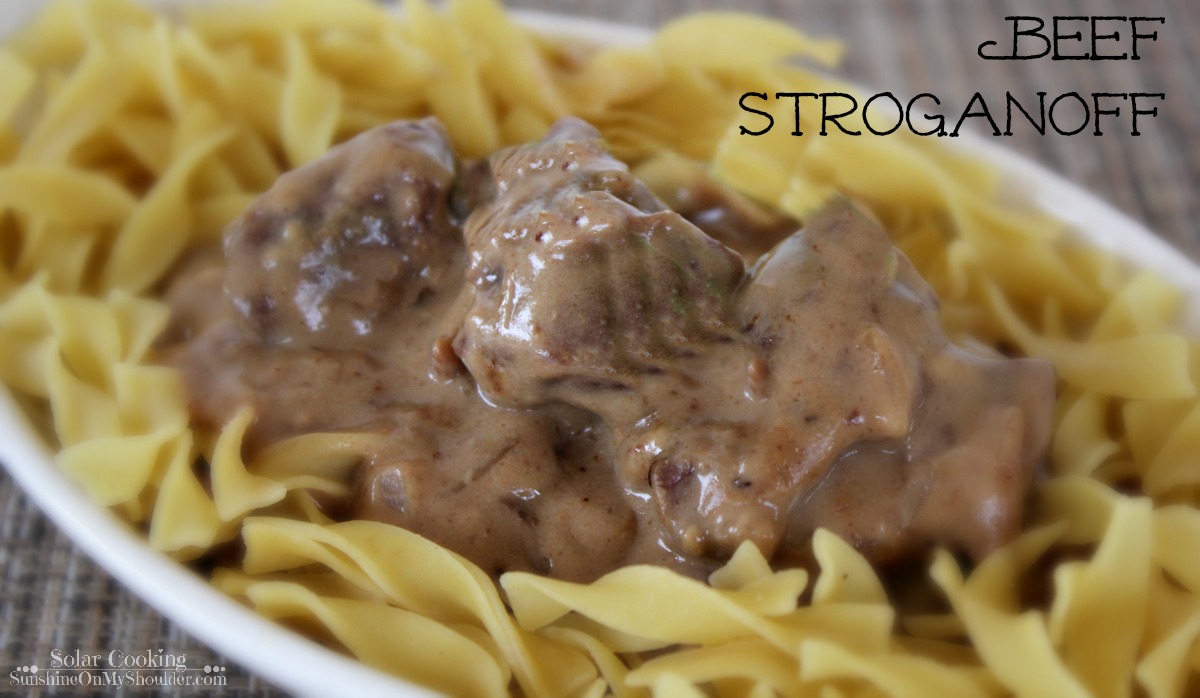 This is such a simple recipe, but is so delicious that it is my "go to" meal in a pinch. I always keep the ingredients on hand and a roast or stew meat in the freezer. What is your "go to" meal? Can you make it in a solar oven? Please leave me a comment if you enjoyed this recipe.